5075022.Narrow.4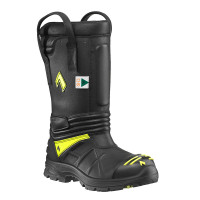 Fire Eagle Air, Factory Second
Fire Eagle Air, Factory Second
Men's model
You save lives and property from fire's harm, we make sure you stay safe with our NFPA dual certified Fire Eagle Air.
Extended Wear Program
Free Return Shipping
HAIX Promise of Quality
Always Exceptional Service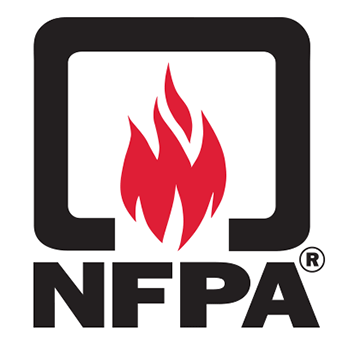 Maximum protection
Fire Eagle Air keeps you protected from the heat and flames. With its slip- and puncture-resistant EH-rated sole, durable European bullhide leather and waterproof technology, it also offers extreme stability and protection in almost every situation.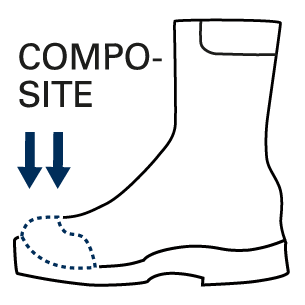 Composite toe cap
Lightweight composite toe caps reduce foot and leg fatigue while offering top-tier hazard protection.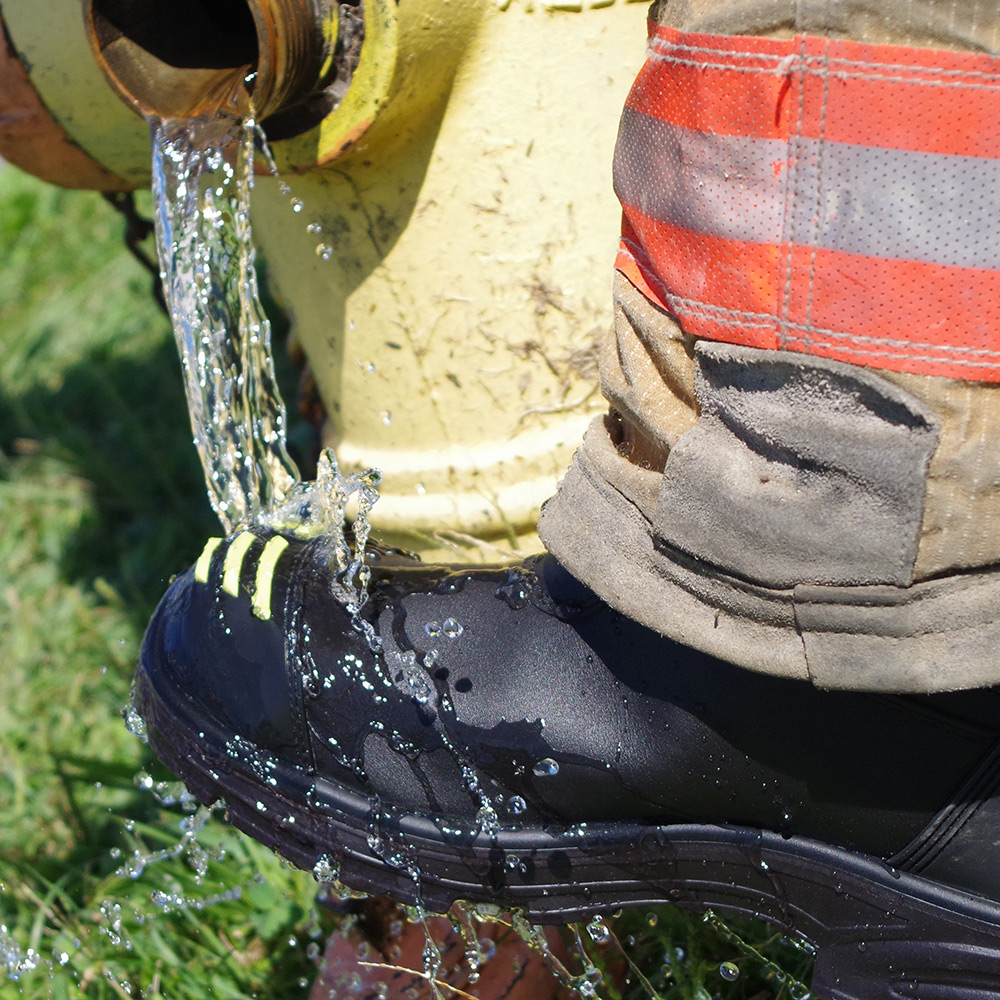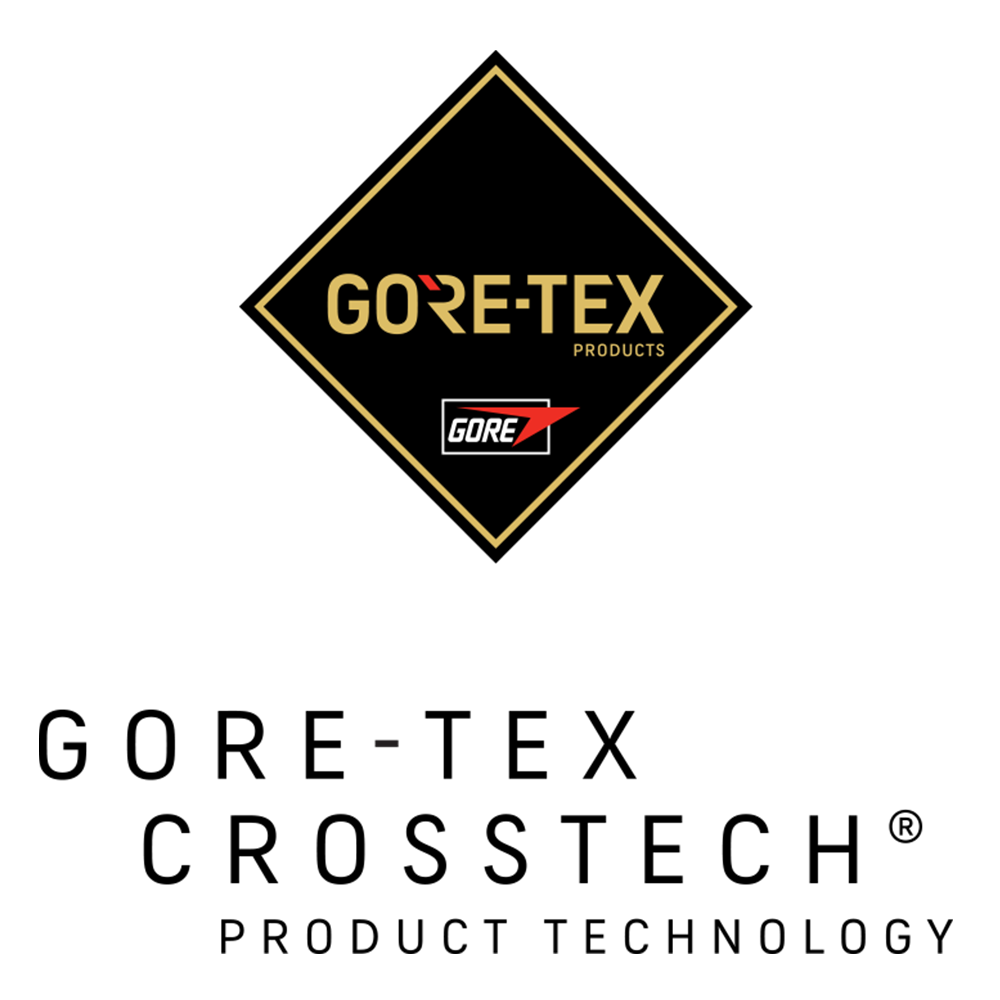 Waterproof technology
CROSSTECH® technology keeps feet dry while protecting against contact with potentially hazardous fluids and chemicals.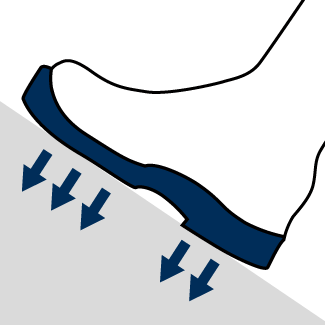 Slip-resistant sole
The innovative athletic sole offers exceptional traction over water, ice or snow, plus insulation from hot and cold fire grounds. Signal yellow color improves visibility, and a built-in boot jack makes for easy removal.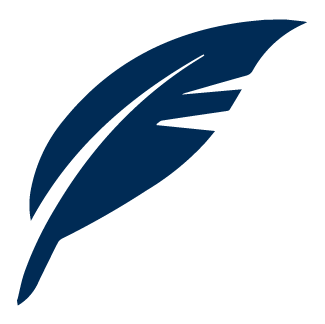 Athletic fit and feel
The Fire Eagle Air has an athletic fit and feel yet offers the highest degree of protection—keeping you lighter and quicker on your feet as the job demands.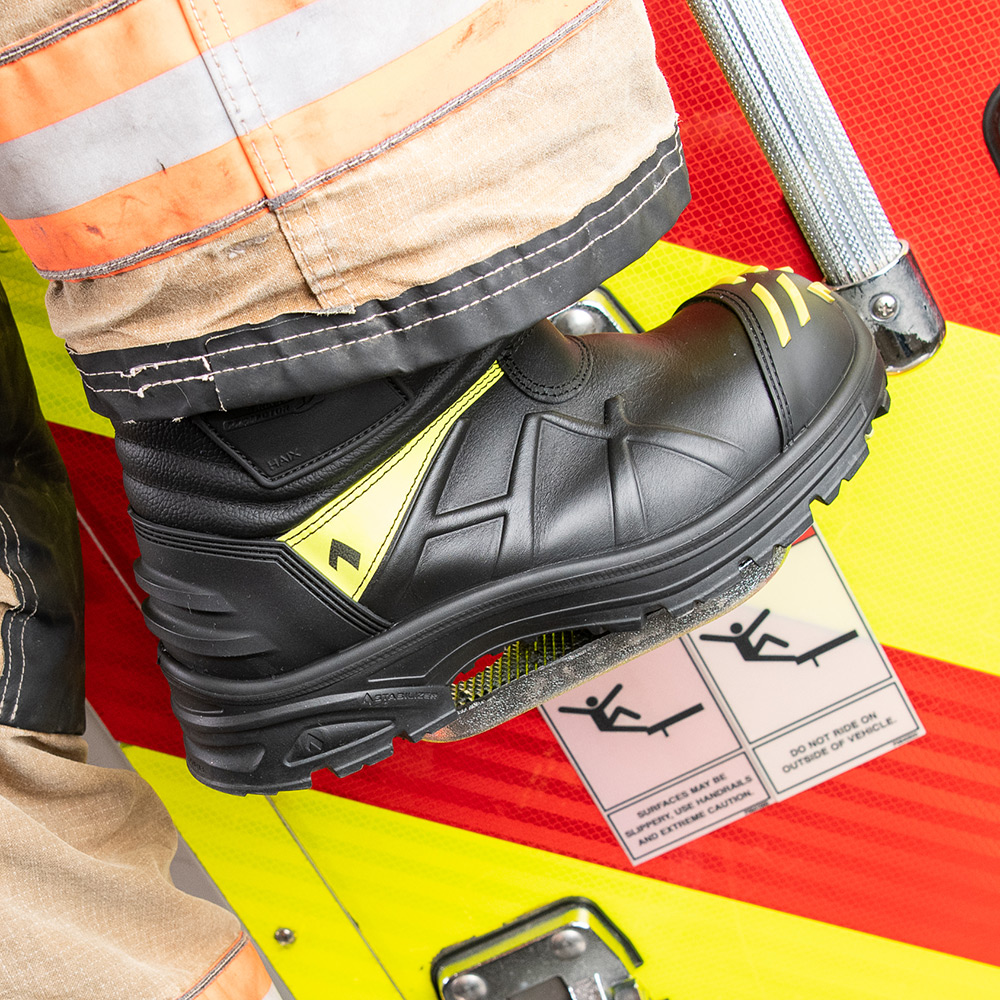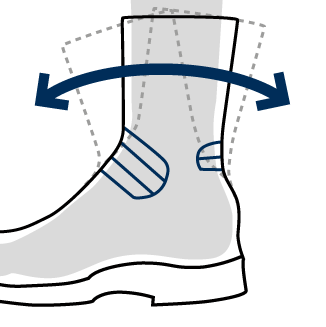 Secure support
The Fire Eagle Air features our unique Ankle Flex System that offers a phenomenal fit as well as quick-in and -out capabilities. Integrated flex zones offer freedom of movement when climbing stairs, kneeling and driving.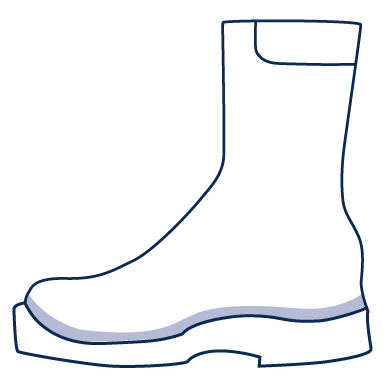 Cushioned insole
Removeable cushioned insoles absorb perspiration to keep your feet dry even under the most rigorous conditions. The micro fiber design is lightweight, breathable and machine washable. Occasionally refresh boots with a new set.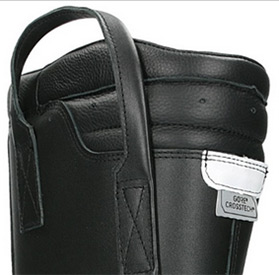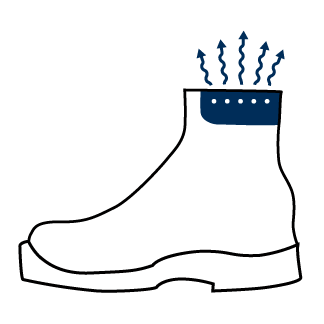 Breathable comfort
Special foams between the inner lining and the leather absorb perspiration. Each step expels moist air and draws in fresh air through vent holes at the top of the boot.
Sun Reflect Leather

Chemical/bloodborne pathogen protection

Climate system

Composite toe

Washable & Exchangeable Insole

Ankle protector

Certified for structural firefighting and liquid splash

Ankle Flex system

Profiled exterior rubber toe cap

Steel puncture protection

Heat & flame resistant sole

Electrical hazard to 18kv

Built in boot jack

ID tag

Upper material:
Smooth leather
Boot height in inches:
14 inches
Certification:
ASTM F 2413, CAN/CSA-Z195, NFPA 1971, NFPA 1990 (1992)
Product type:
Factory seconds
Primary use:
Structural fire
Shank:
Steel ladder shank
Conductivity:
Electrical hazard
With the CROSSTECH inner liner, the Fire Eagle Air does offer protection from liquids, chemicals, and bloodborne pathogens. The boots are tested and certified according to NFPA 1999 standards for biopenetration.
Your Fire Eagle Air boots can be retreaded and refurbished with original manufacturer soles, parts and materials through our Extended Wear program. To freshen your boots, replacement insoles can be purchased online at haixusa.com.
For Fire Eagle Air, HAIX always recommends to follow our NFPA 1851 guidelines for routine and advanced inspection. Our step by step guide is here: haix.com/us/nfpa/. To clean boot, brush away any loose dirt with a stiff boot brush. Wash boots with warm water and a small amount of mild dish soap. Air dry without forced heat. Once dry, polish boots with a silicone based polish. It is not recommended to use a wax base polish as it clogs the breathability of the leather.
The Fire Eagle Air has a carbon composite toe cap which exceeds NFPA and ASTM testing requirements.
Fire Eagle Air measures 14" when measured from the floor to the lowest part of the top line of the boot.
Fire Eagle Air runs about a half size larger than your normal athletic shoe size. The width runs true to size and comes in either a narrow, medium, or wide width.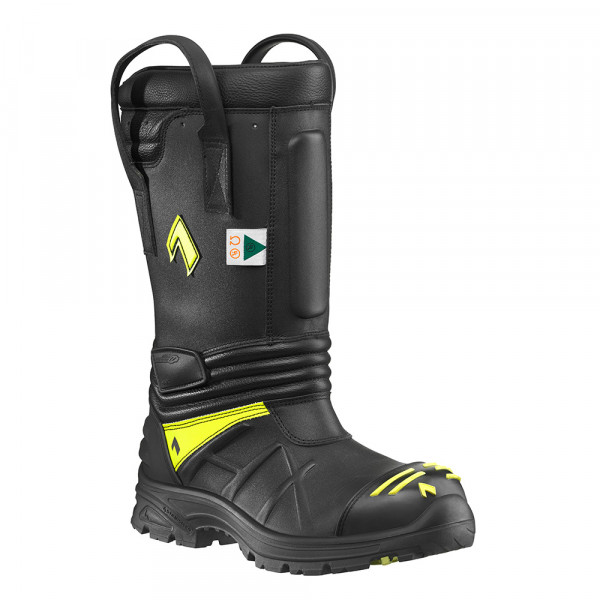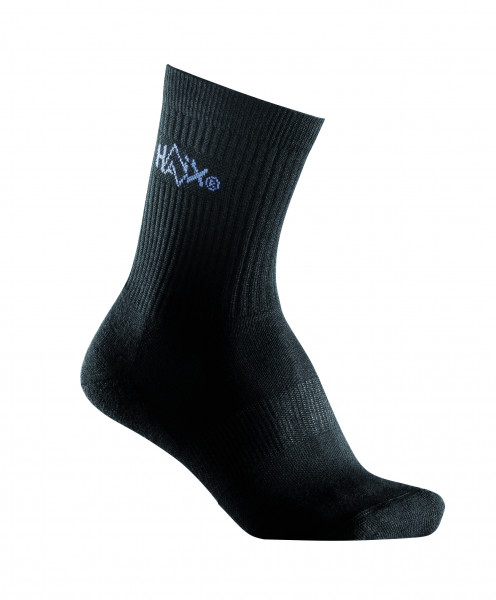 Functional Socks
$11.50
Insoles
$11.00
Shoe Polish Black
$10.00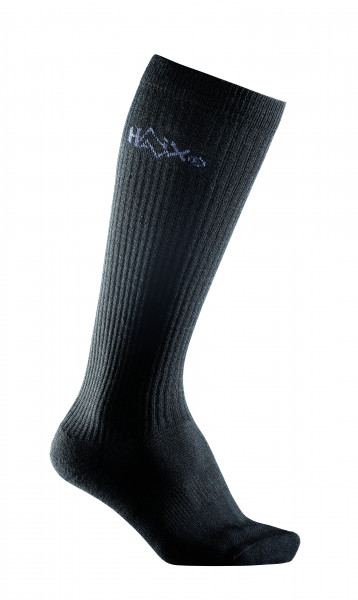 Knee Socks
$19.90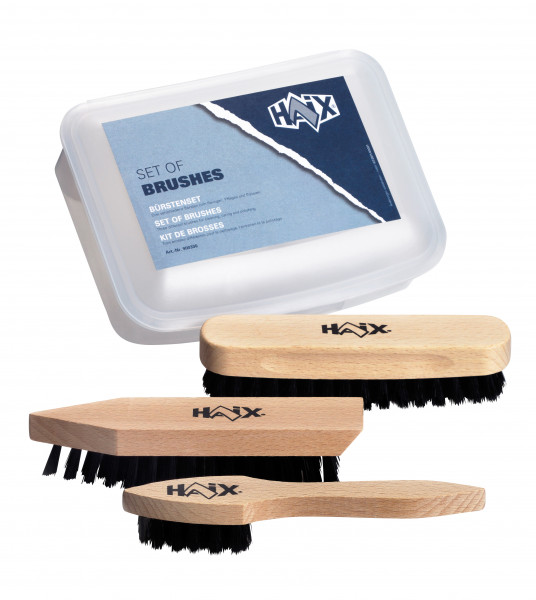 Set of Brushes
$16.00