604103.M.10
Airpower XR200
Airpower XR200
Unisex model
Working with chainsaws is a specialized skill requiring concentration and a commitment to safety. Add another layer of protection with the Airpower XR200.
Extended Wear Program
Free Return Shipping
HAIX Promise of Quality
Always Exceptional Service
Safety certified
Our Airpower XR200 boots are certified to ASTM standards for toe and sole puncture protection as well as tested for cut resistance to European Class 1 for chainsaw speeds up to 20 meters per second.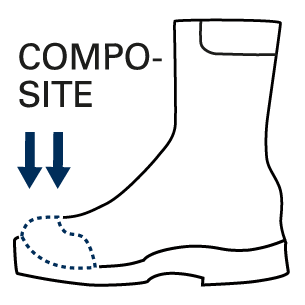 Durable protection
Airpower XR200 built-in composite toe caps offer maximum space for comfort while protecting toes to the highest safety requirements. Durable European bullhide leather also combines with an added layer of cut-resistant material for additional reaction time in case of contact with a chainsaw blade.
EH resistance
The Airpower XR200 is independently certified to protect against contact with downed powerlines and other electrical hazards to 18kv.

Protective sole
The Airpower XR200 puncture- and slip-resistant sole provides surefooted support on the most rugged terrain and is specially designed for optional use of crampons and foot ascenders.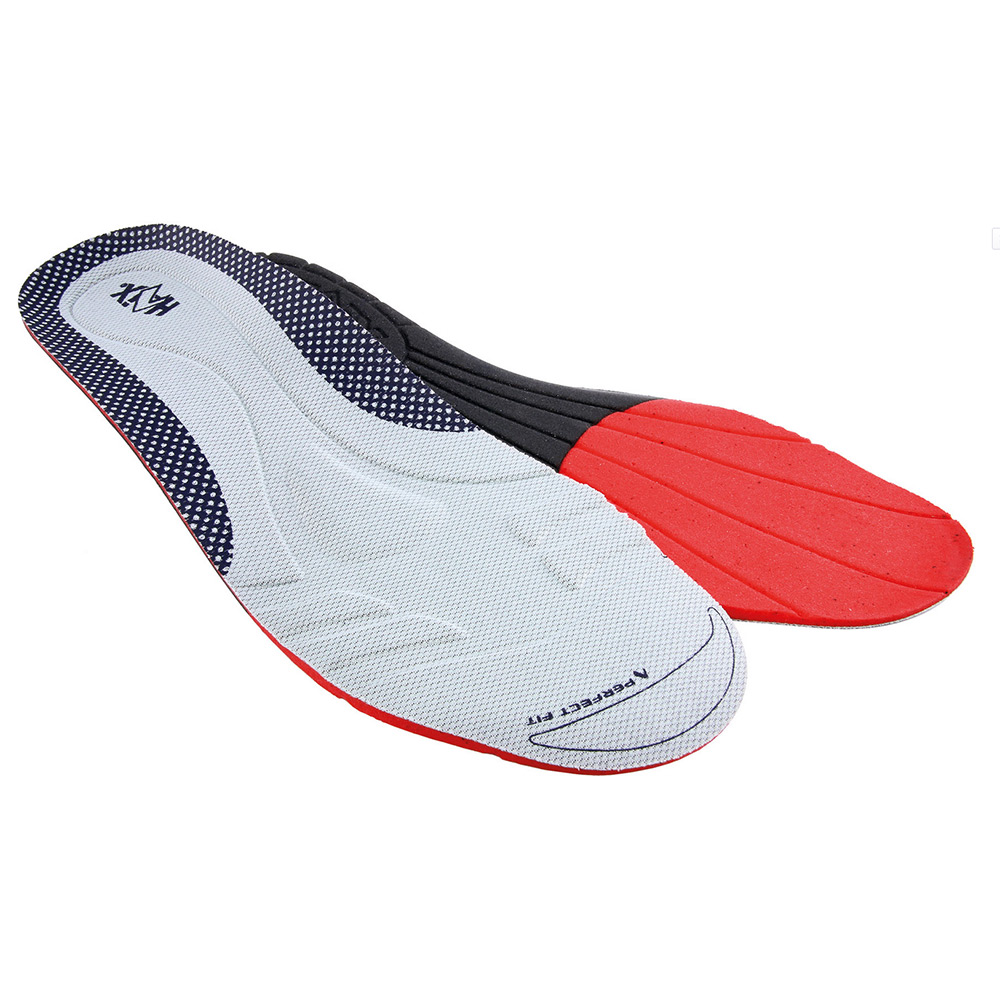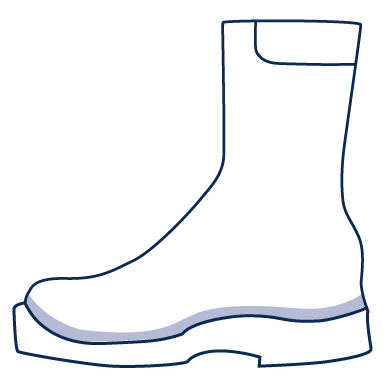 Cushioned insole
Lightweight, machine-washable micro fiber insoles absorb perspiration to keep feet dry under even the most rigorous conditions. Replace as needed to keep boots fresh.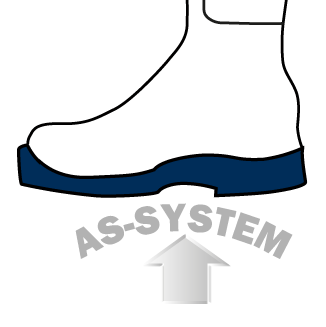 Arch Support
Built-in arch support distributes bodyweight more evenly — providing all-day relief from foot and leg fatigue, stress, and pain caused by inferior boot construction.
2-Zone Lacing
The 2-zone lacing system in the Airpower XR200 allows wearers to independently adjust the upper and lower sections of each boot for a secure and comfortable fit in any situation.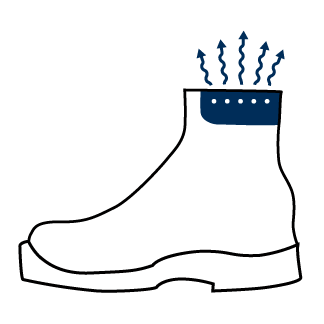 Breathable comfort
Special foams between the inner lining and the leather absorb and distribute moisture. With every step, moist air is expelled, and fresh air is drawn in through vent holes at the top of the boot.
Climate system

Built In arch support

Composite toe

Washable & Exchangeable Insole

2 zone lacing

Waterproof inner liner

Non-metallic puncture protection

EH rated to 18kv

European Class 1 cut protection

Rubber toe protection

Slip resistant hiking sole

Upper material:
Oiled nubuck leather
Boot height in inches:
7 inches
Certification:
ASTM F 2413, CAN/CSA-Z195
Safety toe:
Composite toe
Product type:
Factory firsts
Shank:
Composite ladder shank
Yes you can buy replacement parts for the Airpower XR200 such as insoles and laces. You can find these items on our website on the
accessories page
. If you are looking to retread or refurbish your Airpower XR200 boots, check out the
HAIX Extended Wear program
.
Your Airpower XR200 boots can be retreaded and refurbished with original manufacturer soles, parts and materials through our Extended Wear program. To freshen your boots, replacement insoles can be purchased online at haixusa.com.
Airpower XR200 runs pretty true to size in length, but a little narrow in width because of the built in arch support. We recommend going to a wider width. The boots come in either a medium or wide width.
The Airpower XR200 features hydrophobic oiled nubuk leather which allows the boots breathe while keeping the leather water resistant, and a waterproof inner liner of GORE-TEX which will keep your feet dry and comfortable
The Airpower XR200 has a composite toe cap which exceeds ASTM testing requirements. It also has a rubber edge that enhances the comfort of the transition zone between the toe cap and the boot.
The Airpower XR200 features a layer of Para-aramid cut resistant material in the front half of the boot, running vertically, to protect the top of the foot and front of the leg from contact with the chainsaw blade. Cut protection is configured to allow more reaction time if the boot comes in contact with a running chainsaw blade.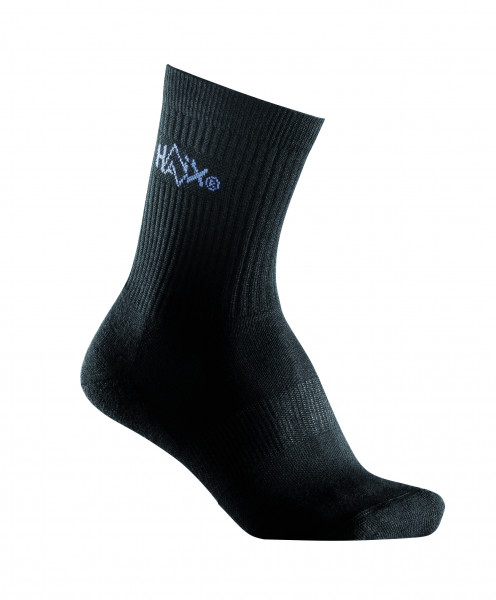 Functional Socks
$11.50
Insoles
$11.00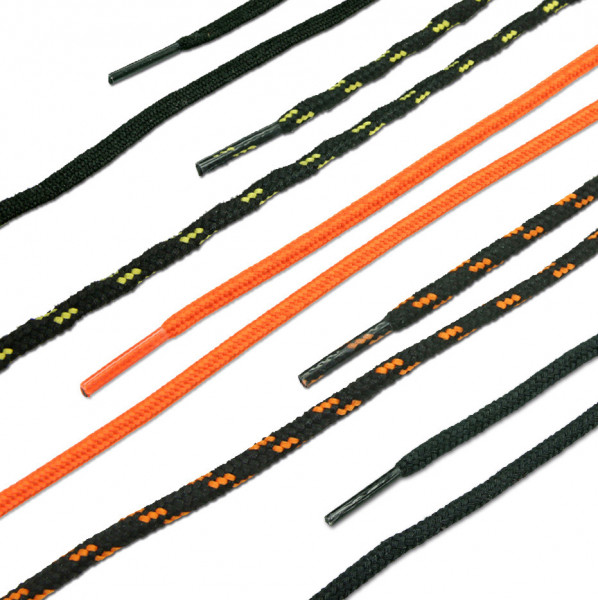 Laces
$6.00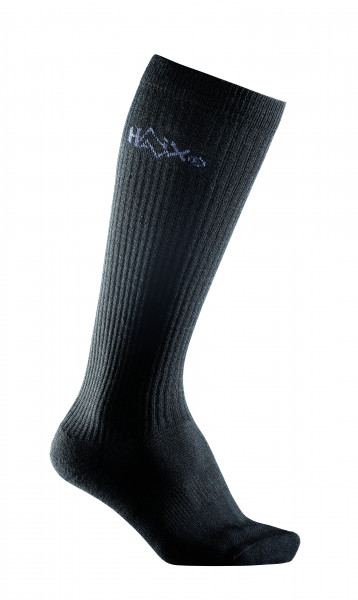 Knee Socks
$19.90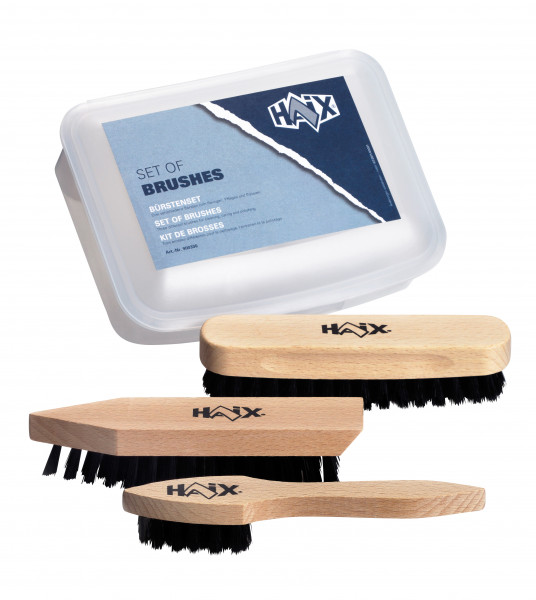 Set of Brushes
$16.00