610013.M.4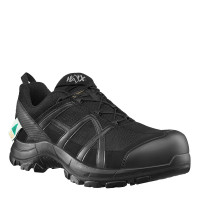 Black Eagle Safety 42.1 Low
Black Eagle Safety 42.1 Low
Men's model
Black Eagle Safety 42.1 offers you all of the protection without all of the bulk.
Extended Wear Program
Free Return Shipping
HAIX Promise of Quality
Always Exceptional Service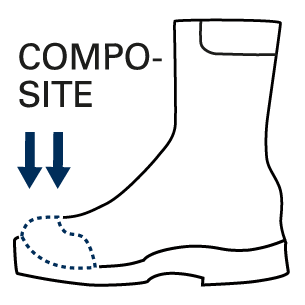 Protect your toes with our composite toe cap
The integrity of your feet, and especially your toes, is important. The Black Eagle Safety 42.1 Low is equipped with composite toe caps that are lighter weight yet still keep your toes protected to the highest safety requirements. It helps reduce foot and leg fatigue from long hours on the job.
Keep yourself safe from Electrical Hazards
Black Eagle Safety 42.1 Low is independently UL certified to provide electrical hazard protection to 18kv because whether you are a landscaper, construction worker, or in manufacturing, you could potentially come in contact with live wires. Black Eagle Safety 42.1 Low offers that added extra level of protection.
Keep yourself dry and comfortable thanks to GORE-TEX®
No matter the weather, you need to do your job. The GORE-TEX® inner lining on our Black Eagle Safety 42.1 Low will guarantee your feet will stay dry and comfortable no matter how long you are out in the elements. Dry feet, no distraction, full focus on the job.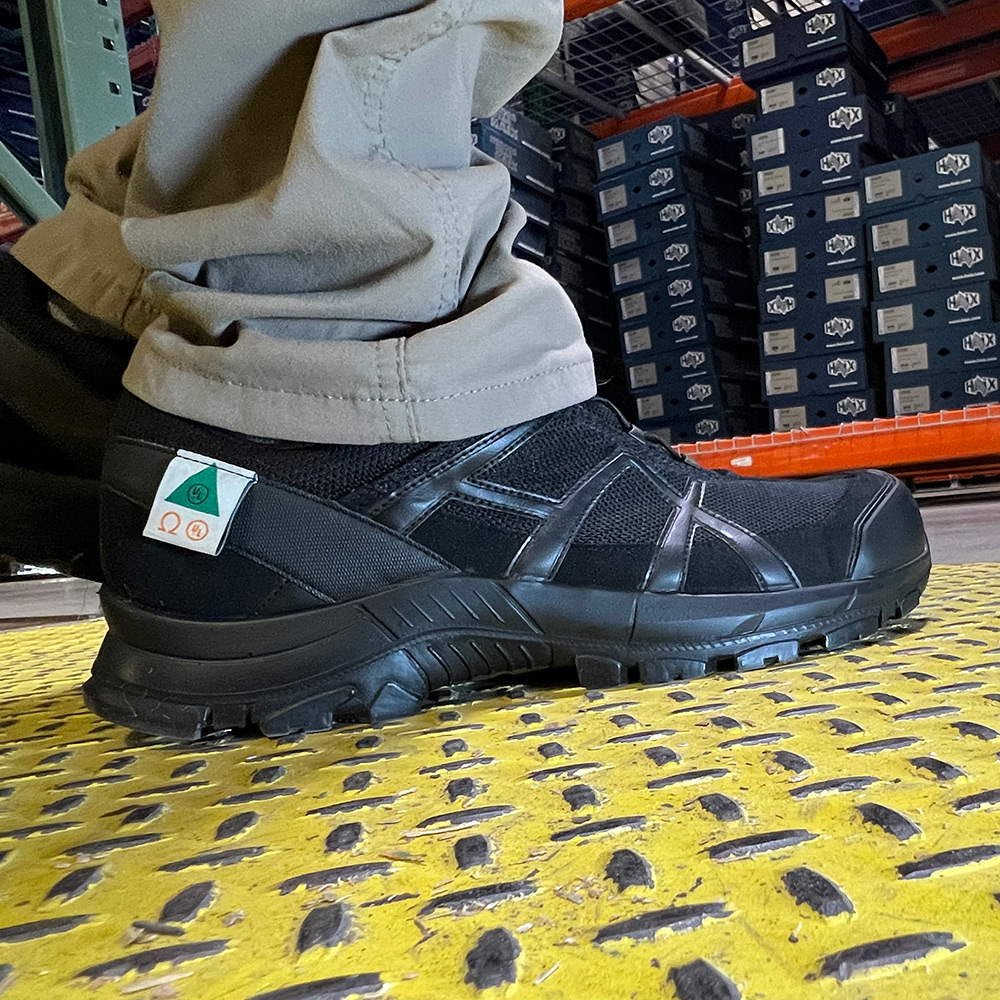 Keep your footing with our protective sole
With the Black Eagle Safety 42.1 Low extremely slip resistant sole you can do your work with confidence, because your job is not always going to be a stroll in the park, it can take you through rough and rugged terrain. The puncture resistant sole keeps your feet protected and will even fit crampons and foot ascenders. As an added feature, the sole is EH rated as well.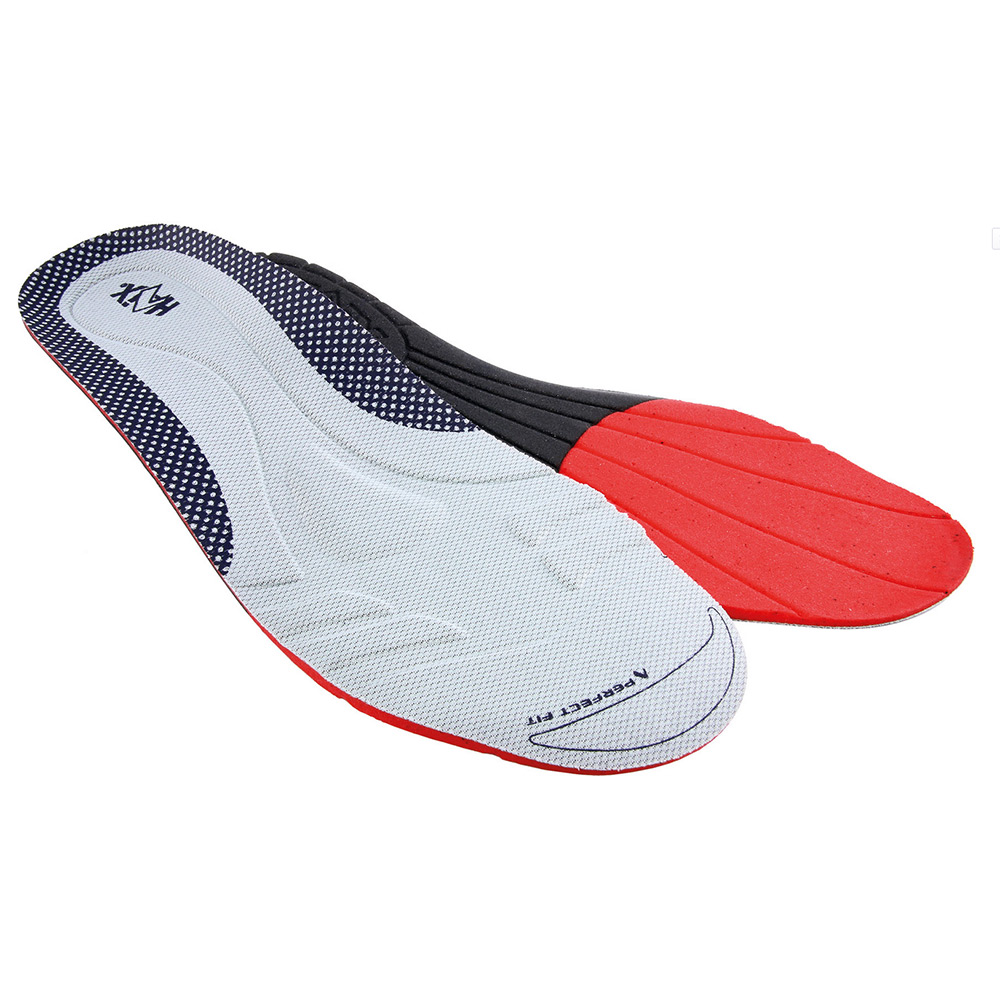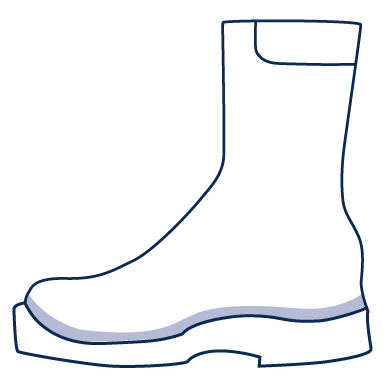 Comfort fit with HAIX® cushioned insole
HAIX insoles keep your feet and your boots fresher and more comfortable on the job. Our insoles absorb perspiration to keep your feet dry even under the most rigorous conditions. Added cushioning provides extra comfort. The micro fiber design is lightweight, breathable and machine washable. Replace occasionally to keep your boots fresh and comfortable.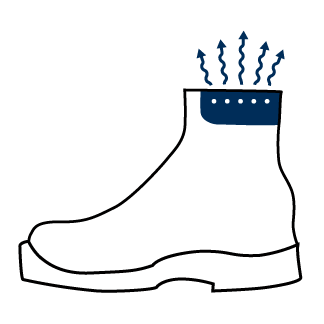 Breathable comfort with HAIX® Climate System
The Black Eagle Safety 42.1 Low allows your feet to breathe by absorbing the moisture from your feet into special foams between the inner lining and the leather. With every step you take, moist air is released and fresh air comes in through the vent holes at the top of the boot. The Climate System essentially works likes an air conditioning system in your boot.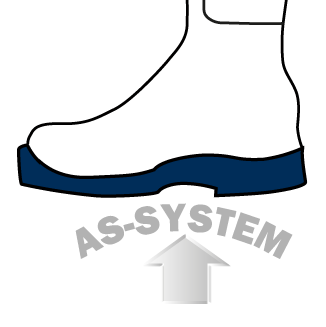 Extra support for your feet with the HAIX® Arch Support System
You can perform your job duties better and with more stability with the Black Eagle Safety 42.1 Low. The built in arch support relieves stress on your feet by distributing weight more evenly. Walk without pain, improve your general well being, and increase your ability to perform without the distraction of foot and leg pain.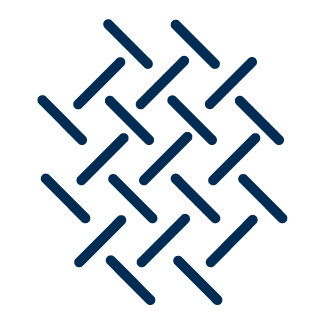 Quick drying and breathable thanks to our all textile upper
Your Black Eagle Safety 42.1 Low features a microfiber textile upper that is highly breathable. It allows your foot to breathe and stay at it's most comfortable because foot moisture is able to be wicked out of the shoe. Helps to keep your feet cool and dry despite perspiration. The microfiber textile does not hold water and dries quickly, making it an ideal shoe for use on boats or near water.
Climate system

Built In arch support

Composite toe

Washable & Exchangeable Insole

Anti slip sole

Highly Breathable

Lightweight

Lace Pocket

Locking Smart Lacing

Waterproof inner liner

Non-metallic puncture protection

EH rated to 18kv

Rubber toe protection

Upper material:
Microfiber/textile
Boot height in inches:
3 inches
Certification:
ASTM F 2413, CAN/CSA-Z195
Product type:
Factory firsts
Conductivity:
Electrical hazard
Yes you can buy replacement parts for the Black Eagle Safety 42.1 Low such as insoles and laces. You can find these items on our website on the
accessories page
. If you are looking to retread or refurbish your Black Eagle Safety 42.1 Low boots, check out the
HAIX Extended Wear program
.
Black Eagle Safety 42.1 Low runs pretty true to size in length, but a little narrow in width because of the built in arch support. We recommend going to a wider width. The boots come in either a medium or wide width.
The Black Eagle Safety 42.1 Low has a composite toe cap which exceeds ASTM testing requirements. It also has a rubber edge that enhances the comfort of the transition zone between the toe cap and the boot.
The Black Eagle Safety 42.1 Low features water resistant microfiber and textile which allows the boots breathe while keeping the boots water resistant, and a waterproof inner liner of GORE-TEX which will keep your feet dry and comfortable
Black Eagle Safety 42.1 Low features the HAIX Smart Lacing System that allows you to slip your feet in and out of the shoes without the need to tie and untie the laces. The Smart Lacing mechanism slides up and down the laces to open and close the lacing, then locks into place all day long. Any extra lacing tucks into the handy lace pocket for a streamlined look.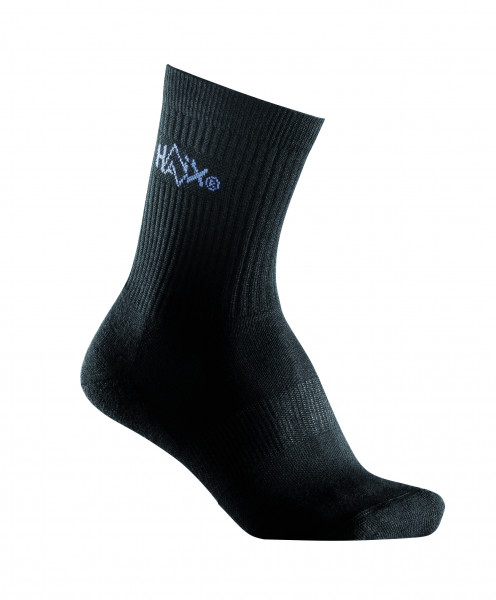 Functional Socks
$11.50
Insoles
$11.00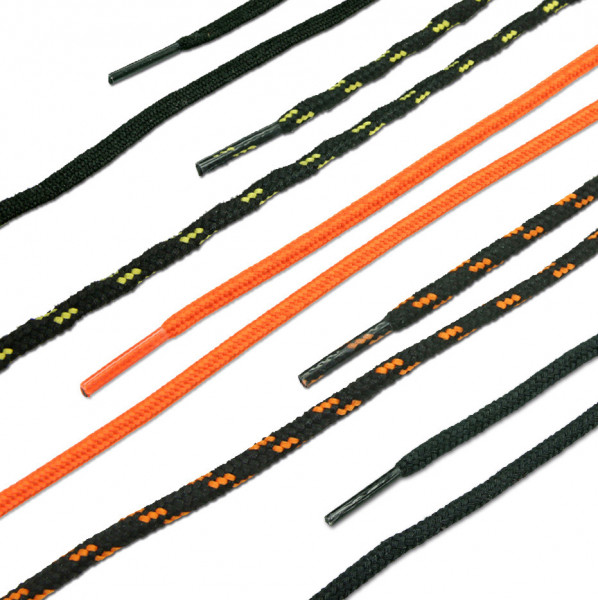 Laces
$6.00
Short Athletic Socks
$10.50