6200182.M.4
Black Eagle Safety 52 Mid Brown (Gen 1)
Black Eagle Safety 52 Mid Brown (Gen 1)
Men's model
All-day comfort providing maximum safety on-the-job
Waterproof

Classified UL

Climate system

Composite toe

TPU Exterior Toe Cap

Heat resistant sole

Built In shock absorption

Anti slip sole

Lightweight

Electrical hazard to 18kv

Non-metallic puncture protection

Fuel-oil resistant

Well built but stiff
Well built look like they would last a while. But are the most uncomfortable pair of boots I ever bought. Very stiff and rigid.
Read more
I have been a happy Haix customer for a few years, these boots have extended that feeling.
I've been wearing Haix as my primary boot for almost a decade now.
I've bounced around with the model, wearing 5 different models out of the 6 pair I have or had.
To date the only issue I have had was after sending a pair to be resoled, having them fail after the resole.
I was reimbursed for the cost of that after it happened, so in my mind no harm no foul.
That being said, I got my moneys worth out of those boots anyhow ( and ended up placing them in rain boots on a permanent basis so they are still in use.
I waited about 6 weeks to write this review of the Black Eagle Safety Mid gen 1.
Mind you they are the old model and were purchased off clearance.
I don't know the full details of the changes between gen 1 and gen 2, but at first glance it appears to be smooth leather versus a slightly suade type.

As with every pair before, the fit is dead on accurate as I'm a spot on half size and they have all been consistant in their sizing unlike some variations I've had within another well known boot manufacturers line.
The toe is a little roomier than some others, which isn't something I need ( as I play ice hockey and am used to a tight toe box ) but do appreciate while wearing these.
I am a telephone lineman and wear these roughly 50+ hours a week, in all kinds of weather.
They are light, they are very comfortable and as it's December at the time I'm writing this, I can confirm they have good traction in light snow and mud as well as normal dry surfaces, and as a mid with a nice lacing system, I feel pretty confident on icy surfaces that I'm not going to roll an ankle or something like that.

If I'm doing work on a ladder, I'm comfortable with the sole system on the Haix, but if I'm going up on hooks I'll switch to a climbing boot... which in reality, you have to choose one or the other as I've never found a climber that is comfortable in all day walking... where these are.

I appreciate the lack of metal anywhere in the boot and the eyelets are plastic, but feel sturdy and solid... they are well designed not only to last but also for easy tensioning.
Personally, one of my favorite things about Haix is that I can knot the lace ends so they don't pull out of the top eyelet and can step in and step out of them with ease, they are snug enough that I can walk in them like this without them flopping around if I just want to get in my jeep to head to work or a quick run to the store without having to tie them... most other boots I have had the tongue flops in or the ankle supports don't remain standing up... ( This is why I put the older boots inside rain boots, so I can just pop my foot in and out without needing to tie them or struggling with getting the rubbers on over the boots... they went in and stay in and now they are the most protective, yet easiest and most comfortable rain boots I've had to wear... and when these get old, they will be relagated to the same situation ).

I wholeheartedly stand by Haix and recommend them to anyone asking about boots...
I have purchased closeout boots on couple of occasions and I assume they have been closeouts for reasons of small changes in design, because if they were somehow factory seconds I can't find any blemishes or marks that would make be think they were.

It's a great company... a great boot and the few interactions I've had with customer reps have been terrific.

I could describe details about the boot in terms of safety or features... but the description on the website takes care of all of that very well... what I will say is that every claim of theirs, in my opinion and in my experience, has been found to be accurate and true.

There is no hype at Haix...

I'm a happy customer.
Read more
Insoles
$11.00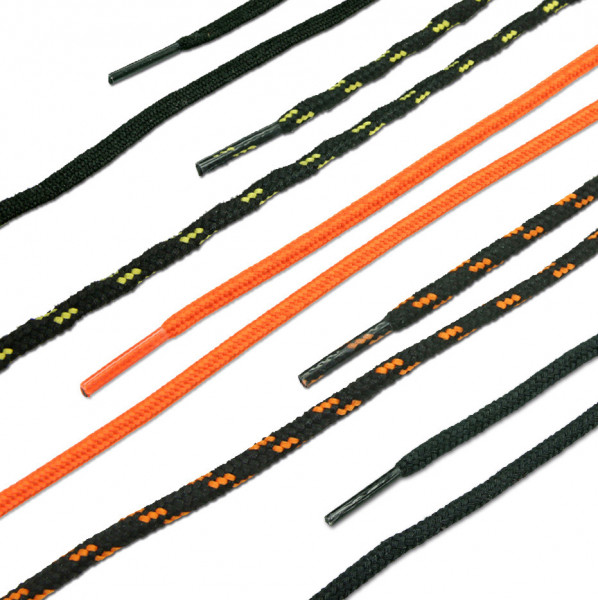 Laces
$6.00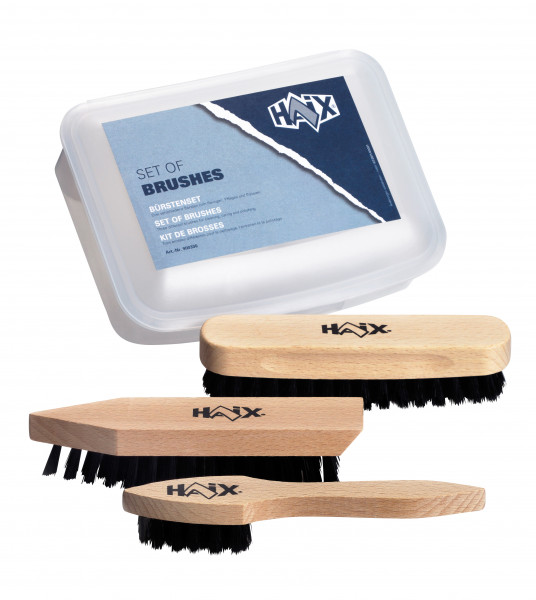 Set of Brushes
$16.00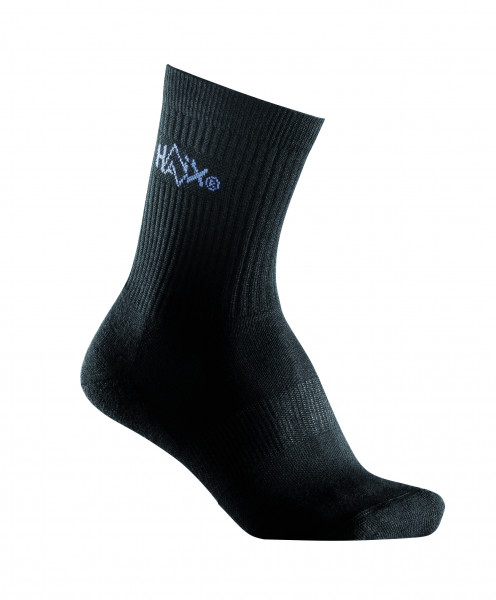 Functional Socks
$11.50
Shoe Polish Clear
$10.00