206277.M.4.5
Enforce X High Winter
Enforce X High Winter
Men's model
Strategically crafted to integrate comfort, durability, and protection from the elements.
Extended Wear Program
Free Return Shipping
HAIX Promise of Quality
Always Exceptional Service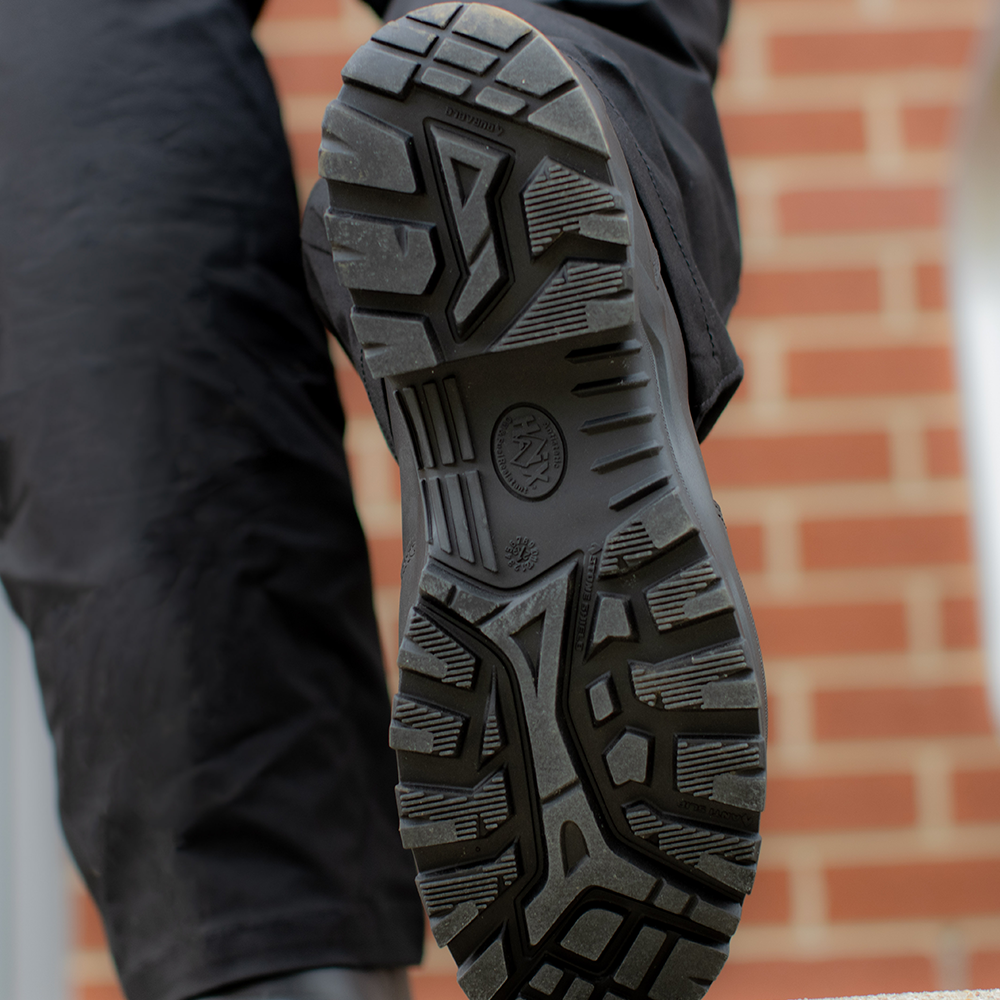 Our anti-slip sole will keep you on your feet
The Enforce X High offers you safety and stability when you need it most. No matter what, you can rest assured you will stay on your feet. Developed to perform at the highest level no matter the environment - wet, dry, hot, or cold.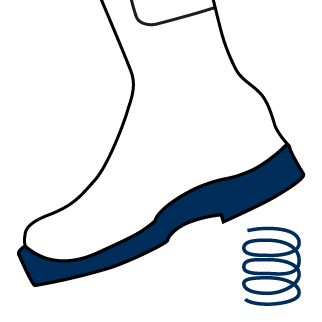 Lessen the daily toll on your feet with HAIX Absorption
With the Enforce X High, our built-in shock absorption can help reduce the stress on your feet and joints, especially when your job might require you to run, jump, or walk for miles. Your feet, ankles, and knees might just thank you.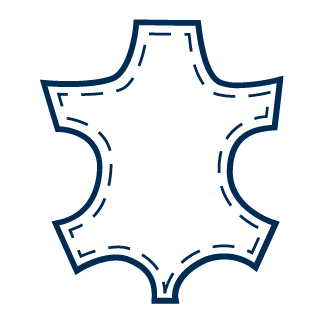 Soft yet durable bullhide leather
The Enforce X High's soft yet durable leather feels as good as it looks. Because you want a boot that will last, a streamlined look that meets even the toughest of uniform standards, and the durability of European leather that can stand up to the test of time.
Keep yourself warm and dry in even the coldest temperatures
With GORE-TEX insulated technology, the Enforce X High Winter offers additional warmth for the cold winter months spent out on patrol without sacrificing the breathability needed for the warmer months. So when you have to face long hours in a harsher climate, make Enforce X High Winter your first choice for comfort.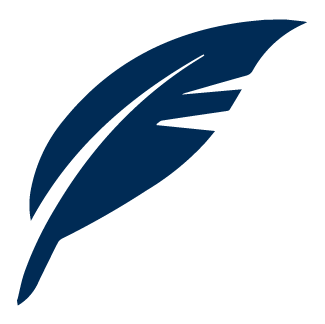 Lighter weight to make you forget you are wearing boots
The lightweight, streamlined design of the Enforce X High makes for an easier day with less fatigue to your legs and feet. 12 hour days? No problem.
Comfort from top to bottom
With the Enforce X High, lightweight and comfort go hand in hand. With a roomy toe box, 2-zone lacing for a custom fit, and a cushioned, shock-absorbing sole, this boot offers an extra spring to your step.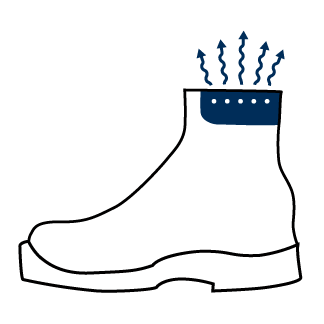 Foot temperature regulation with our Climate System
The climate system in the Enforce X High continuously circulates airflow throughout the boot. As Fresh air comes in, moist air pumps out through the vent holes at the top of the boot, keeping your feet from overheating.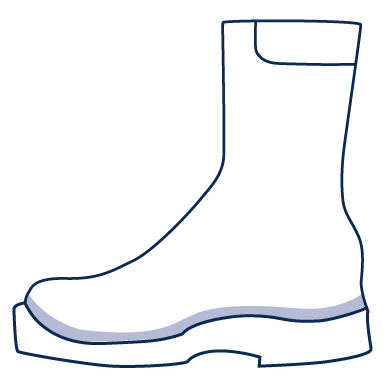 Cushioned comfort HAIX insole
HAIX insoles support your feet in ways you might not think of. They not only provide extra support and distribute weight more evenly, but they also reduce pressure points, especially in the heel and ball of the foot. The microfiber design also helps wick moisture away from the feet, keeping them drier and more comfortable. Machine washable.
Waterproof

Sun Reflect Leather

Climate system

Washable & Exchangeable Insole

Built In shock absorption

Anti slip sole

Lightweight

2 zone lacing

Antistatic

Low friction lacing loops

Stone shield in the sole

Upper material:
Bull Hide leather
Boot height in inches:
7 inches
Inner liner:
GORE-TEX® Insulated
Product type:
Factory firsts
Primary use:
Law enforcement
Conductivity:
Anti-static
Yes you can buy replacement parts for the Enforce X High Winter such as insoles and laces. You can find these items on our website on the
accessories page
. If you are looking to retread or refurbish your Enforce X High Winter boots, check out the
HAIX Extended Wear program
.
Your Enforce X High Winter boots can be retreaded and refurbished with original manufacturer soles, parts and materials through our Extended Wear program. To freshen your boots, replacement insoles can be purchased online at haixusa.com.
Enforce X High Winter, like all of our footwear, can be cared for quickly and easily. You can clean you Enforce X High Winter with a bit of warm water, mild dish soap, and a soft brush. Allow them to air dry naturally, no forced air drying with heat or harsh lights. Once dry, polish your boots with a silicone based polish, we recommend our HAIX Sun Reflect polish, and buff to a shine.
With the GORE-TEX Insulated inner liner, the Enforce X High Winter not only keeps the water out and your feet dry, it also offers insulation for the cold winter months
The Enforce X High Winter runs slightly large and are a bit roomier than our Airpower series. Some will go down a 1/2 size from what they typically wear. The Enforce X High Winter comes in medium and wide.