506005.Narrow.5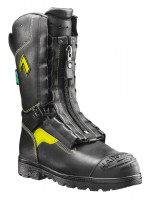 Fire Flash Xtreme
Fire Flash Xtreme
Men's model
You save lives and property from fire's harm, we make sure you stay safe with our NFPA quad certified Fire Flash Xtreme.
Extended Wear Program
Free Return Shipping
HAIX Promise of Quality
Always Exceptional Service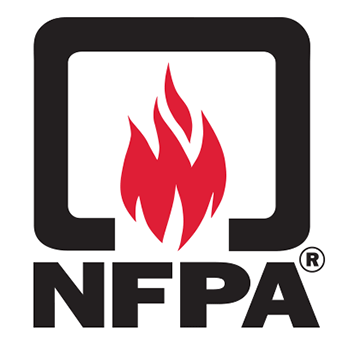 Maximum protection certified for Structural and Wildland Firefighting as well as Urban Search and Rescue
Your safety is a top priority. Fire Flash Xtreme keeps you protected from the heat and flames, offers the highest level of puncture resistance, protects your toes and delicate metatarsal area as well as keeping you protected from dangerous fluids you can be exposed to on the job.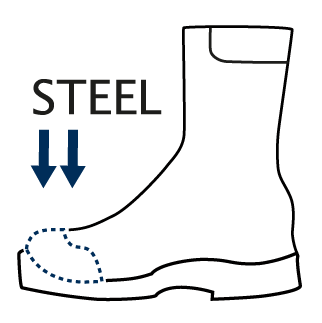 Protect your toes with our steel toe cap
The integrity of your feet, and especially your toes, is important. The Fire Flash Xtreme's built in steel toe will offer maximum space in the toe box while keeping your toes protected to the highest safety requirements.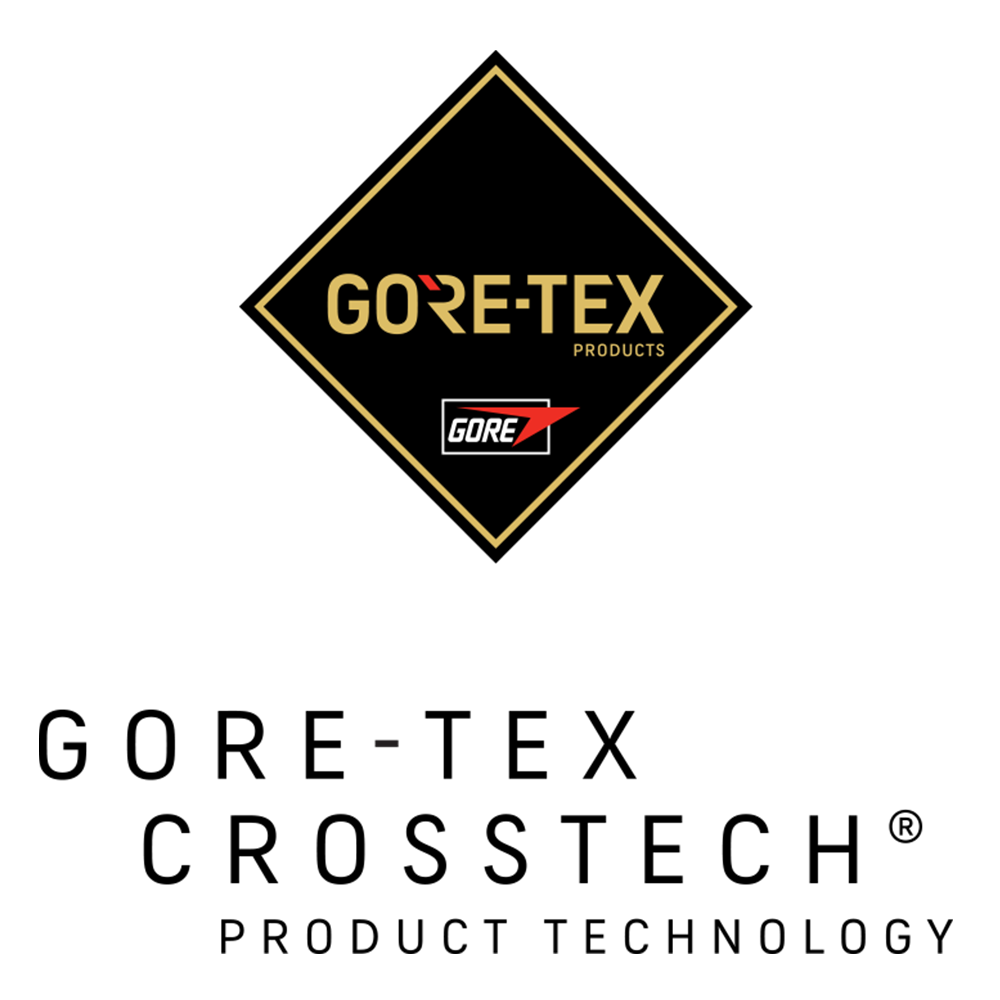 Keep yourself safe from dangerous fluids thanks to CROSSTECH® technology
Your job can expose you to dangerous situations. The CROSSTECH® technology in your Fire Flash Xtreme's inner lining not only keeps your boot waterproof, it keeps you protected from potentially hazardous fluids like blood, body fluids and chemicals. Your feet stay dry, you stay safe.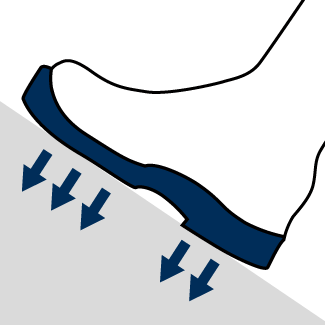 Stay on your feet with our durbably slip resistant sole
The Fire Flash Xtreme sole has a long standing record of safety and durability. The Micro Soft Light foam injected into the sole of the Fire Flash Xtreme offers optimal shock absorption while also insulating you from hot and cold temperature extremes. A well insulated steel puncture plate offers the highest level of protection from any nasty surprises. The slip resistant and highly heat resistant sole will keep you safe and secure all day, every day.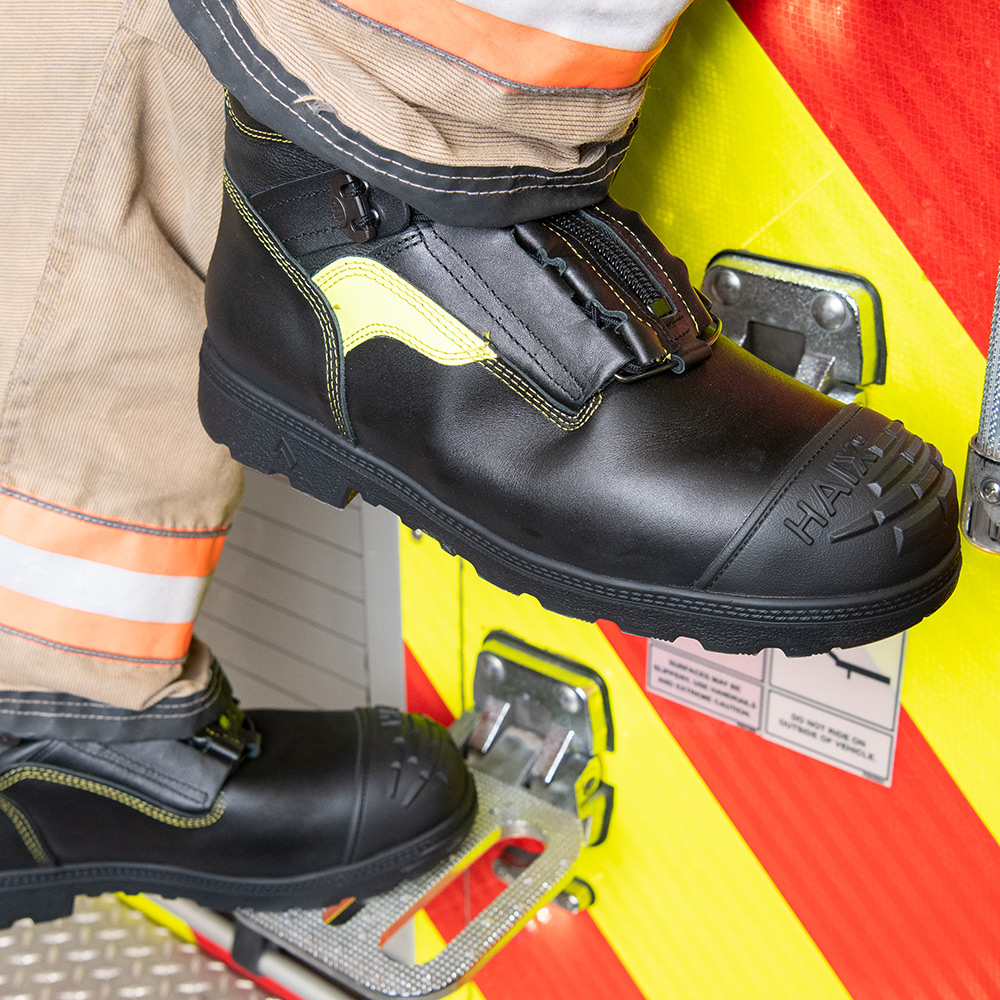 Proven comfort for those who are hard to fit
Fire Flash Xtreme is a great alternative for firefighters who have trouble stepping in and out of pull on bunker boots. These boots can accommodate wider calves or ankles with it's adjustable lacing system. Adjust the lacing for an individual fit that will support your ankles and feet, especially if you have a prior injury that needs extra support.
Flex Zone contruction for multiple uses
Fire Flash Xtreme features flex zone construction around the tongue to ensure you will still have the flexibility to perform no matter what job is at hand. Allows more freedom of movement when working rubble piles, crawling through a burning structure, or operating machinery.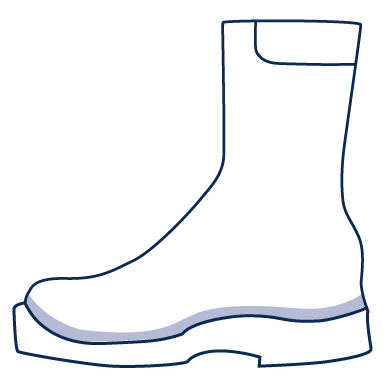 Comfort fit with HAIX® cushioned insole
HAIX insoles keep your feet and your boots fresher and more comfortable on the job. Our insoles absorb perspiration to keep your feet dry even under the most rigorous conditions. Added cushioning provides extra comfort. The micro fiber design is lightweight, breathable and machine washable. Replace occasionally to keep your boots fresh and comfortable.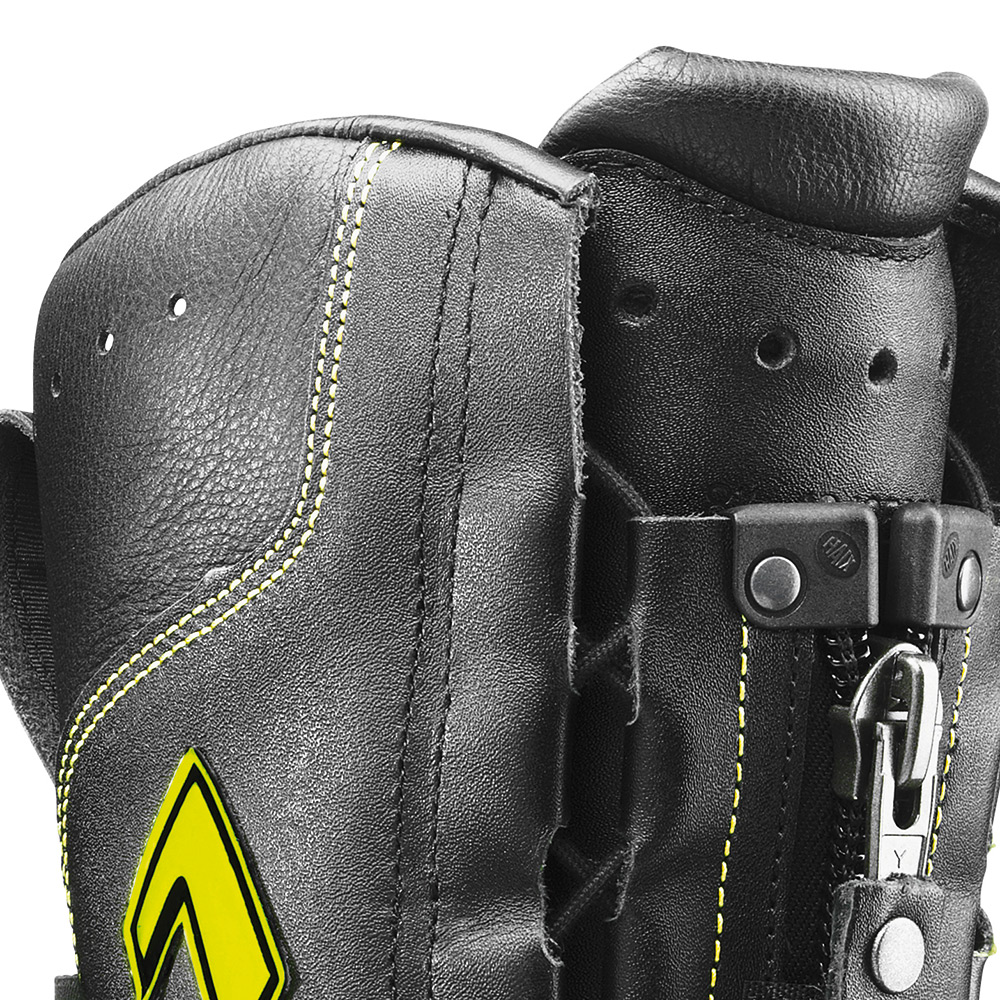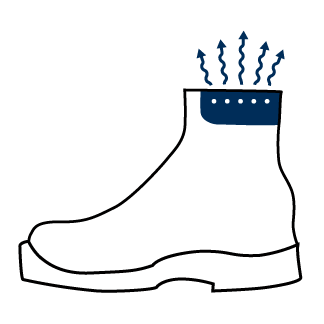 Breathable comfort with HAIX® Climate System
The Fire Flash Xtreme allows your feet to breathe by absorbing the moisture from your feet into special foams between the inner lining and the leather. With every step you take, moist air is released and fresh air comes in through the vent holes at the top of the boot. The Climate System essentially works likes an air conditioning system in your boot.
Sun Reflect Leather

Chemical/bloodborne pathogen protection

Climate system

Washable & Exchangeable Insole

Steel Toe

Profiled exterior rubber toe cap

Steel puncture protection

Heat & flame resistant sole

Electrical hazard to 14kv

Micro Soft Light foam sole insulation

Certified for structural firefighting, wildland, USAR, and liquid splash

Laced in front zipper system

Upper material:
Smooth leather
Boot height in inches:
13 inches
Certification:
ASTM F 2413, CAN/CSA-Z195, NFPA 1951, NFPA 1971, NFPA 1977, NFPA 1990 (1992)
Fastener:
Lace up, Zipper
Product type:
Clearance, Factory firsts
Primary use:
Structural fire
Shank:
Steel ladder shank
Conductivity:
Electrical hazard
Yes, you can buy replacement parts for the Fire Flash Xtreme such as insoles, laces, and zippers. You can find these items on our website on the accessories page. If you are looking to retread or refurbish your Fire Flash Xtreme boots, check out the
HAIX Extended Wear program page
.
With the CROSSTECH inner liner, the Fire Flash Xtreme does offer protection from liquids, chemicals, and bloodborne pathogens. The boots are tested and certified according to NFPA 1999 standards for biopenetration.
For Fire Flash Xtreme, HAIX always recommends to follow our NFPA 1851 guidelines for routine and advanced inspection. Our step by step guide is here: haix.com/us/nfpa/. To clean boot, brush away any loose dirt with a stiff boot brush. Wash boots with warm water and a small amount of mild dish soap. Air dry without forced heat. Once dry, polish boots with a silicone based polish. It is not recommended to use a wax base polish as it clogs the breathability of the leather.
The Fire Flash Xtreme has a steel toe cap which exceeds NFPA and ASTM testing requirements.
Fire Flash Xtreme measures 13" when measured from the floor to the lowest part of the top line of the boot.
Fire Flash Xtreme runs about a half size larger than your normal athletic shoe size. The width runs true to size and comes in either a narrow, medium, or wide width.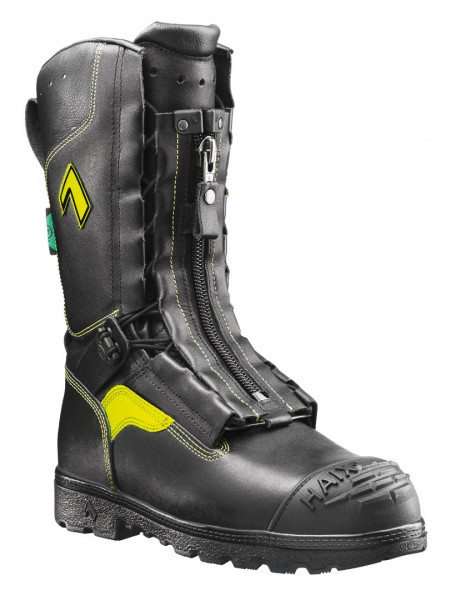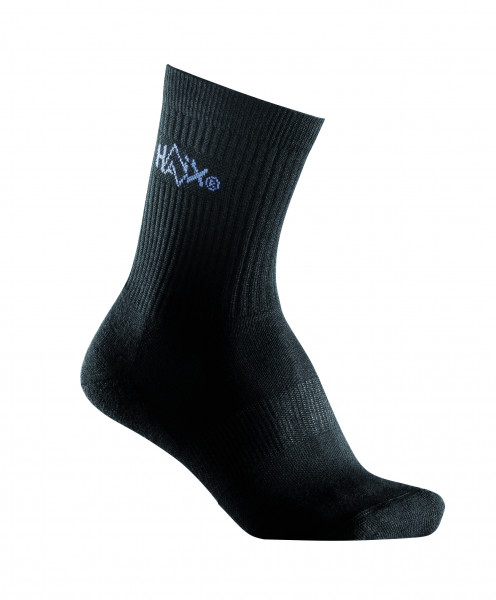 Functional Socks
$11.50
Insoles
$11.00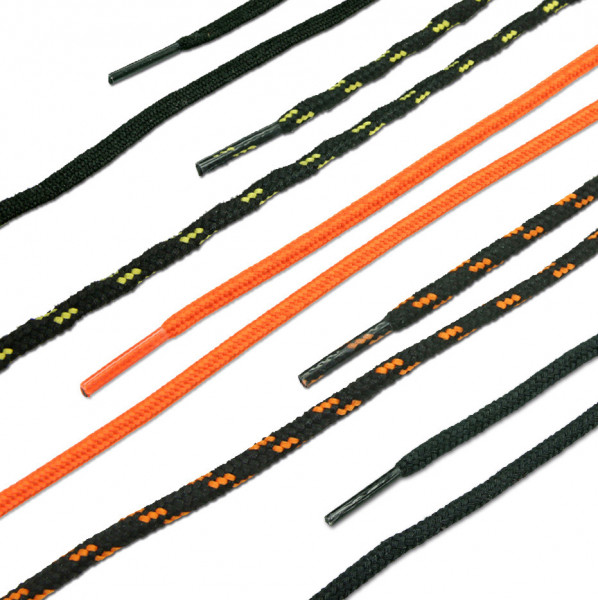 Laces
$6.00
Shoe Polish Black
$10.00
Zipper
$29.00