111012.M.7
Missoula 2.1 Womens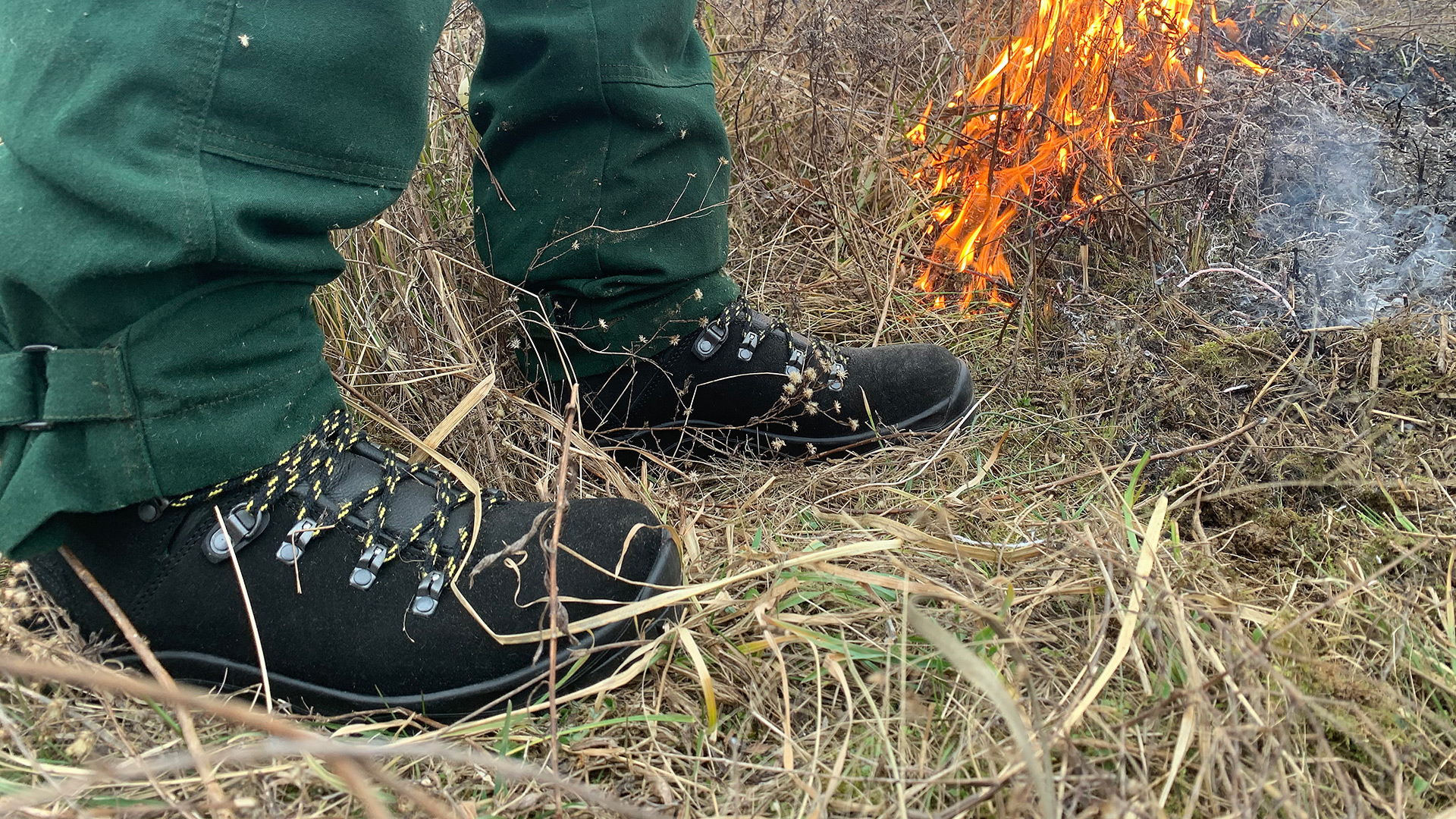 Missoula 2.1 Womens
Women model
You protect our wildlands, we make sure you stay safe and complete the mission with our NFPA certified Missoula 2.1
Extended Wear Program
Free Return Shipping
HAIX Promise of Quality
Always Exceptional Service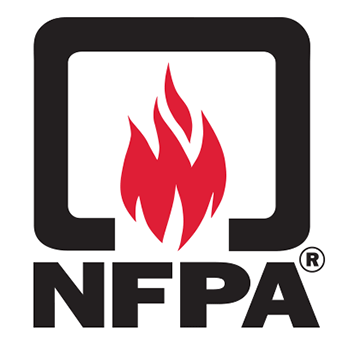 Maximum protection certified for Wildland Firefighting
Your safety is the #1 priority when fighting some of the most difficult fires in the world. The Missoula 2.1 meets all the requirements that a wildland boot needs and even more, exceeding the standards in every way. Offering ultimate protection in the most challenging environments.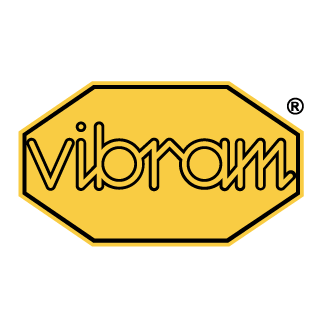 Enjoy peace of mind with a Vibram sole that is flame and heat resistant
The Missoula 2.1 Vibram anti-slip sole is newly designed to give you greater footholds on whatever terrain you may encounter. Built for hiking, the unique design of the heel offers strong footholds on even the most steep terrain. Built to HAIX's exacting standards, you never need to worry about sole delmaination. We even added a built in boot jack for easier boot removal after a long, hard day.
Keep yourself safe from downed powerlines with Electrical hazard resistance
Missoula 2.1 is independently certified to provide electrical hazard protection to 18kv because even in wildland firefighting , downed power lines can be hard to detect through smoke and vegetation. Missoula 2.1 offers that added level of protection.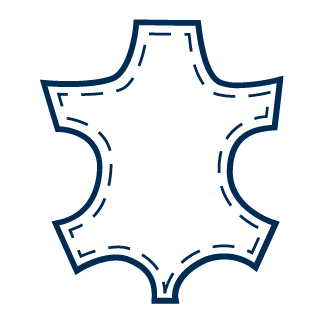 Rugged durability to prevent boot failure out on the line
Being a Wildland Firefighter requires mental and physical toughness to face some of the most challenging conditions, you need a boot that can match the challenges you face, that is as tough as you are. From top to bottom, Missoula 2.1 has the rugged durability for the job at hand. With a European bullhide upper featuring double ad triple stitched seams, this boot is built to last.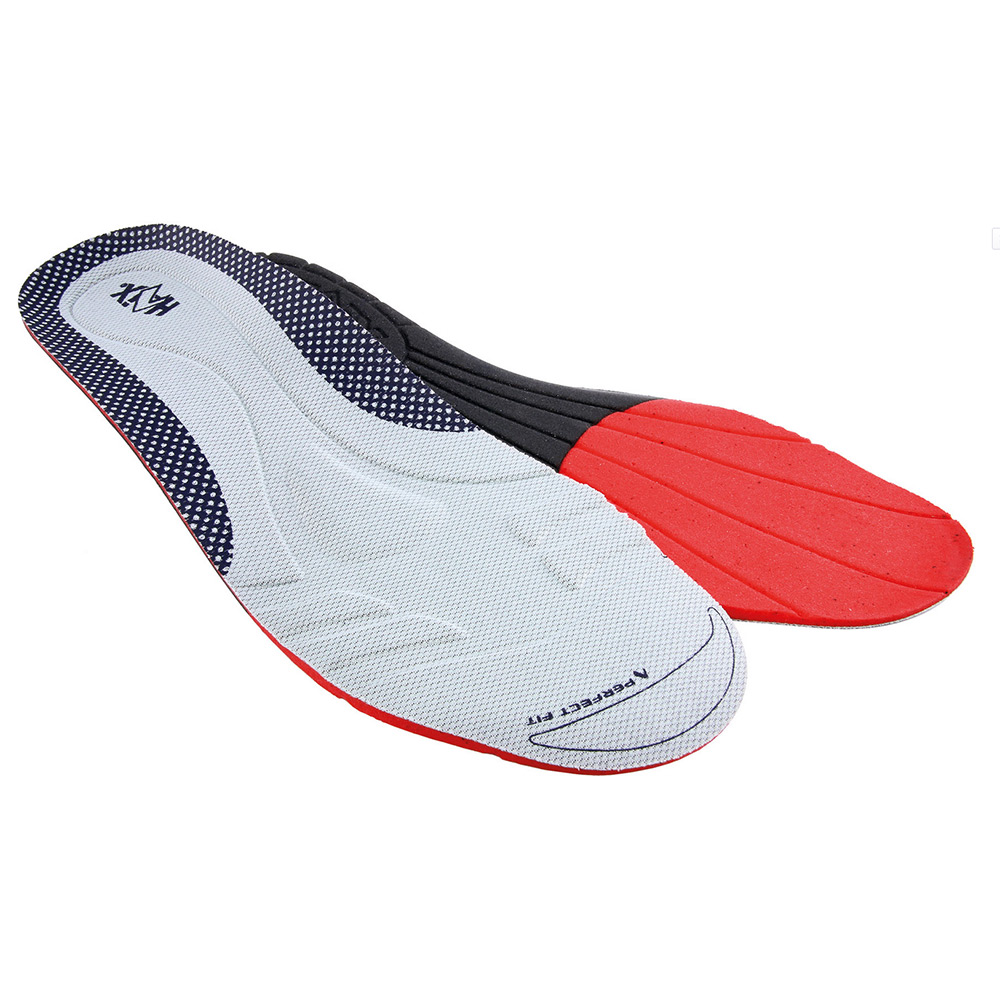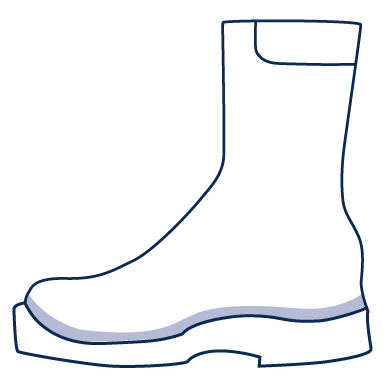 Comfort fit with HAIX® cushioned insole
HAIX insoles keep your feet and your boots fresher and more comfortable on the job. Our insoles absorb perspiration to keep your feet dry even under the most rigorous conditions. Added cushioning provides extra comfort. The micro fiber design is lightweight, breathable and machine washable. Replace occasionally to keep your boots fresh and comfortable.
Torsion proof for more stability
The Missoula 2.1 offers a sturdy and stable midsole which prevents your feet from flexing side to side, giving you more stability with less of a chance of ankle injuries. You also won't feel every sharp rock or stone through the sole of the boot, which translates to more comfort on those particularly long hikes.
Optimal support thanks to 2 zone lacing
The Missoula 2.1 adapts perfectly to your foot. Independently adjust the upper and lower part of your boot just the way you like it for a comfort fit tailored just to you. Like it tight across the foot, but looser on the leg? You can do that. Like it tighter across the ankle for more ankle support? You can do that too. Roller ball lacing elements puts less wear and tear on your Nomex laces.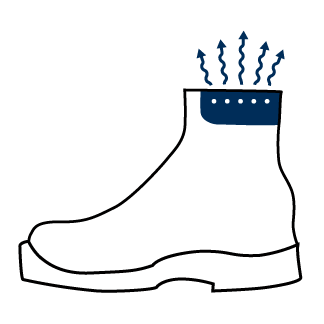 Breathable comfort with our Climate System
Missoula 2.1 allows your feet to breathe by absorbing the moisture from your feet into special foams between the inner lining and the leather. With every step you take, moist air is released and fresh air comes in through the mesh lining at the top of the boot. The Climate System essentially works likes an air conditioning system in your boot.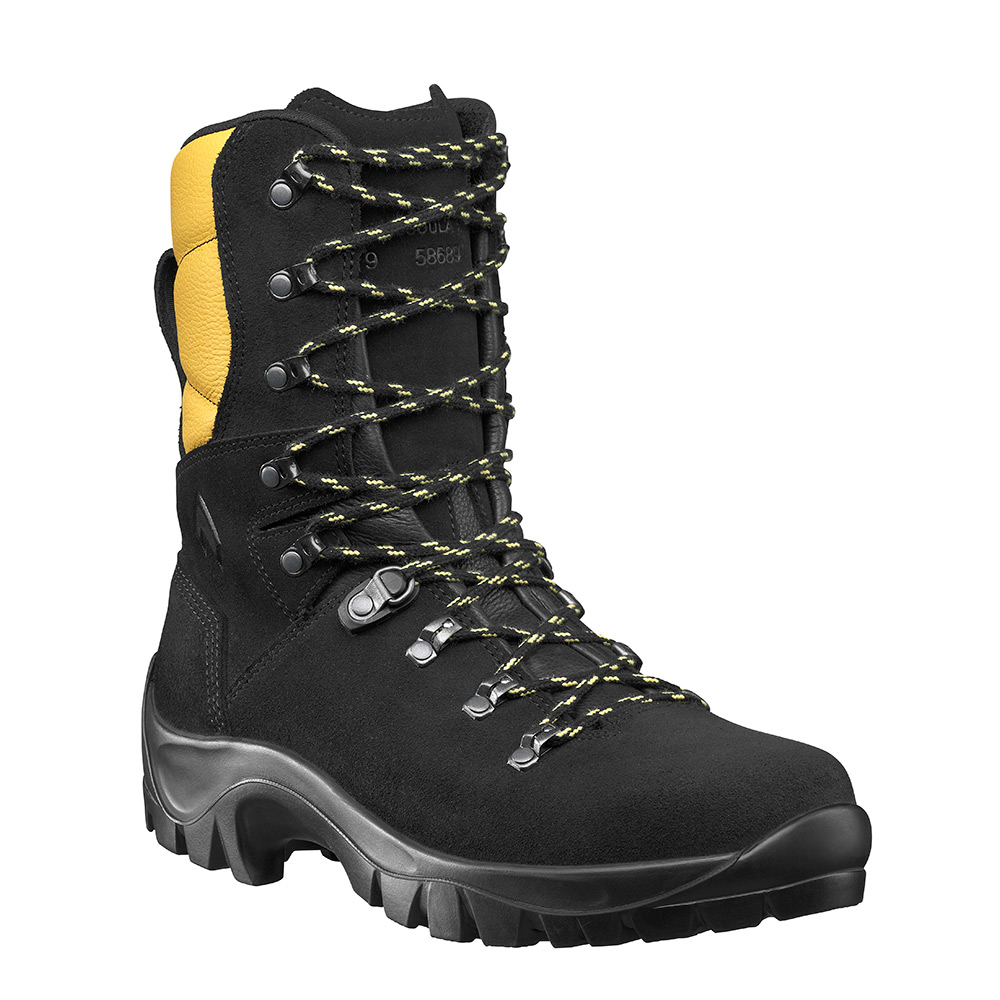 Built in boot jack

Certified for wildland & electrical hazard

Water resistant, breathable leather

Nomex threads and laces

Heat resistant Vibram hiking sole

Heel grip

Torsion proof

Soft toe

Upper material:
Hydrophobic split leather
Boot height in inches:
10 inches
Certification:
ASTM F 2892, NFPA 1977
Product type:
Factory firsts
Primary use:
Wildland firefighting
Missoula 2.1 runs about a half size larger than your normal shoe size. It also comes in either a medium or wide width.
The Missoula 2.1 is not waterproof, but the leather is hydrophobic and water resistant.
Missoula 2.1 does not have a safety toe in the boot.
The original Missoula boots are shorter in height, measuring at 8", while the Missoula 2.1 measures in at 9" tall. The Missoula was built more to U.S. Forest Service guidelines and are not certified NFPA 1977 for wildland firefighting. The Missoula 2.1 is built to exceed NFPA 1977 certification requirements and is certified to that standard.
HAIX always recommends to follow our NFPA 1851 guidelines for routine and advanced inspection. Our step by step guide is
here
. To clean boot, brush away any loose dirt with a stiff boot brush. Wash boots with warm water and a small amount of mild dish soap. Air dry without forced heat. Once dry, fluff the nap with a boot brush. An impregnating spray made especially for suede can be used to finish, but it is optional.
Yes you can buy replacement parts for the Missoula 2.1 such as insoles and laces. You can find these items on our website on the accessories page. Missoula 2..1 is not able to be retreaded, but can be refurbished to extend the life of your boots. If you are looking to refurbish your Missoula 2.1 boots, check out the
HAIX Extended Wear program
.
missoula 2.1 womens
first time to wear them and loved them no ned to break them in
Read more
All around great boot
Absolutely love these boots! They kept me comfortable when I was on my feet for 12+ hours a day. I can also vouch that they are waterproof and built to last. I also felt secure in the even when hiking over steep and uneven terrain. I've had mine for about 5 months and have worn them 5+ days a week and they still look brand new. They fit maybe slightly on the larger side but it worked for me because I like to wear thick socks for all the hiking I do in them.
Read more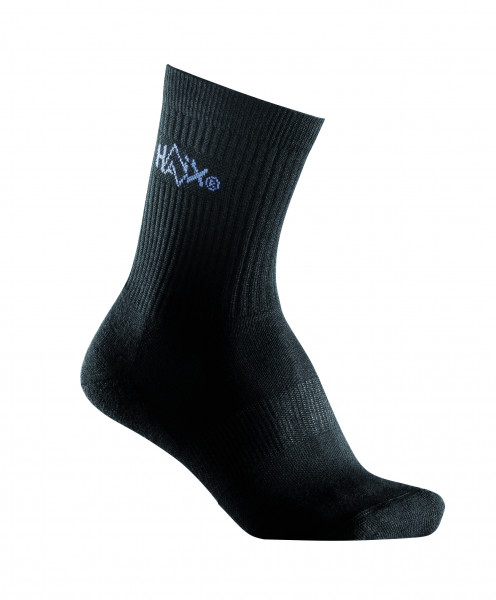 Functional Socks
$11.50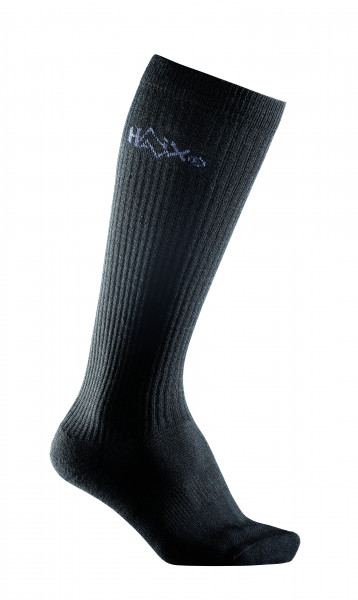 Knee Socks
$19.90
Laces
$6.00
Insoles
$11.00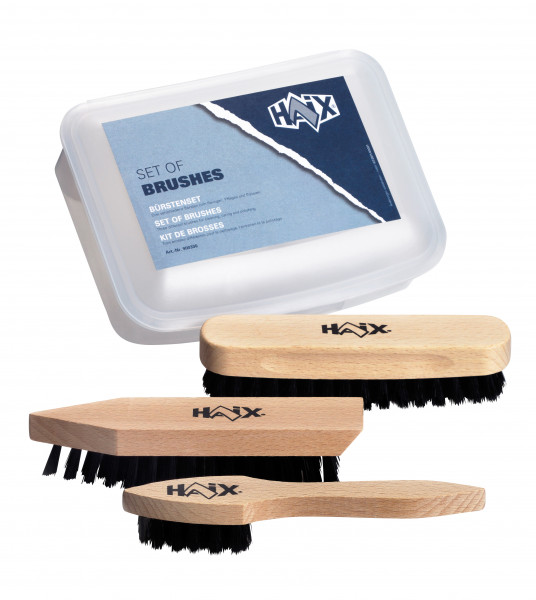 Set of Brushes
$16.00