603102.M.11
Protector Prime Orange
Protector Prime Orange
Unisex model
Working with chainsaws is a specialized skill requiring concentration and a commitment to safety. Add another layer of protection with the Protector Prime.
Extended Wear Program
Free Return Shipping
HAIX Promise of Quality
Always Exceptional Service
Ultimate safety certified to ASTM for toe protection offering European Class 2 for cut protection
Safety is top priority when working with chainsaws. Protector Prime Orange is built to protect your feet from the dangers of the job at hand. Our durable European bullhide leather combined with an added layer of cut resistant material offers not only durability, but added reaction time if you come in contact with the chainsaw blade. Class 2 is rated for chainsaw speeds up to 24/meters/second.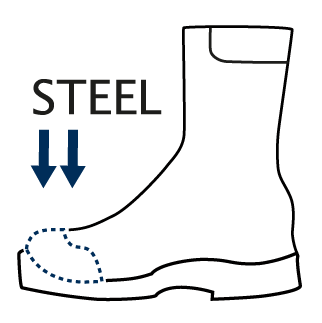 Protect your toes with our steel toe cap
The integrity of your feet, and especially your toes, is important. The Protector Prime Orange's built in steel toe will offer maximum space in the toe box while keeping your toes protected to the highest safety requirements.
Keep yourself safe from downed powerlines with Electrical hazard resistance
Protector Prime Orange is independently certified to provide electrical hazard protection to 18kv because even in wildland firefighting , downed power lines can be hard to detect through smoke and vegetation. Protector Prime Orange offers that added level of protection.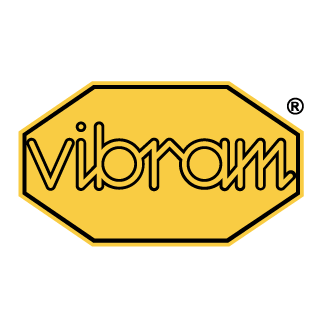 Enjoy peace of mind with a Vibram sole that offers both durability and exceptional slip resistance
The Protector Prime Orange Vibram anti-slip sole is newly designed to give you greater footholds on wet leaves and difficult terrain. The unique tread design will keep your feet in place when you need it most and the sole profile will even fit crampons and foot ascenders. Built to HAIX's exacting standards, you never need to worry about sole failure out on a job.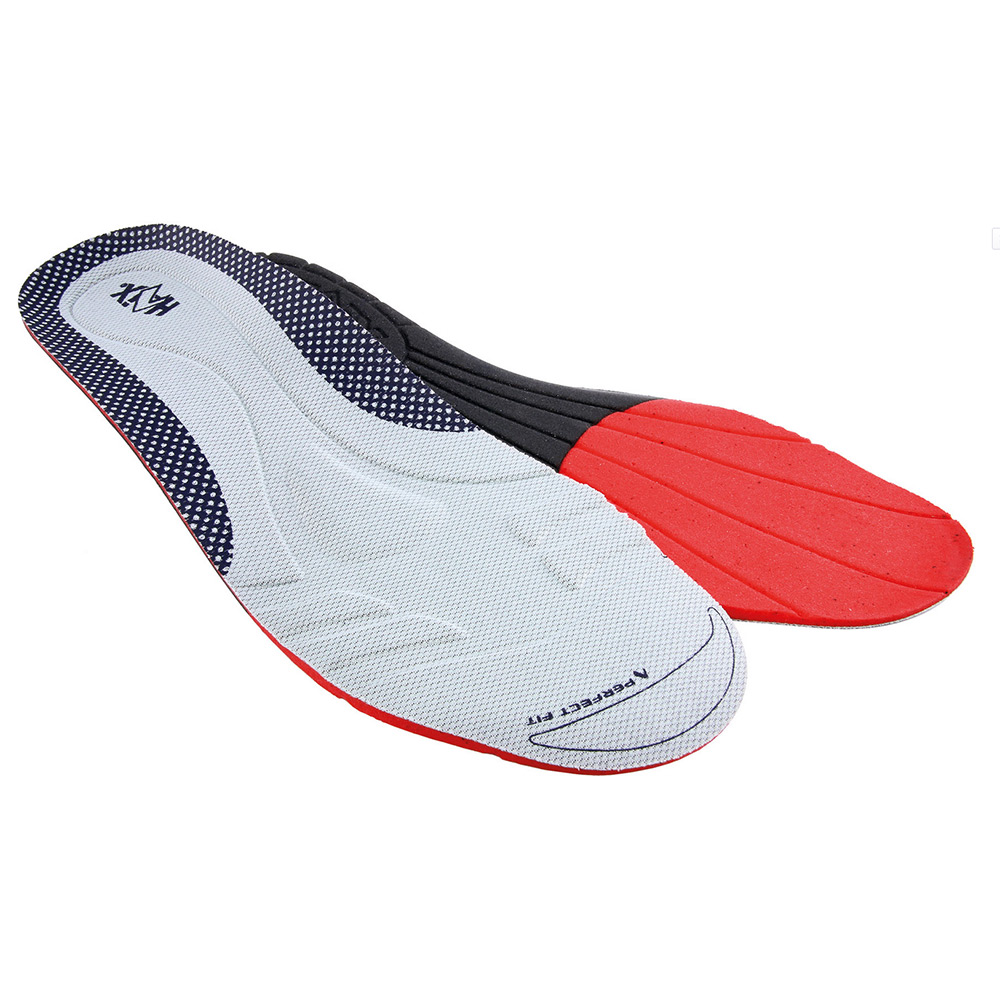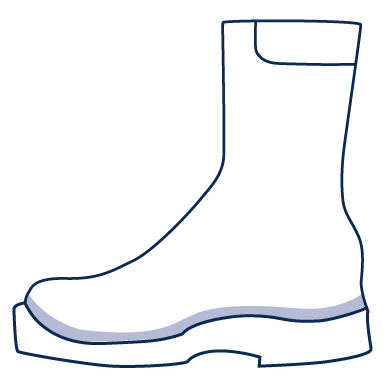 Comfort fit with HAIX® cushioned insole
HAIX insoles keep your feet and your boots fresher and more comfortable on the job. Our insoles absorb perspiration to keep your feet dry even under the most rigorous conditions. Added cushioning provides extra comfort. The micro fiber design is lightweight, breathable and machine washable. Replace occasionally to keep your boots fresh and comfortable.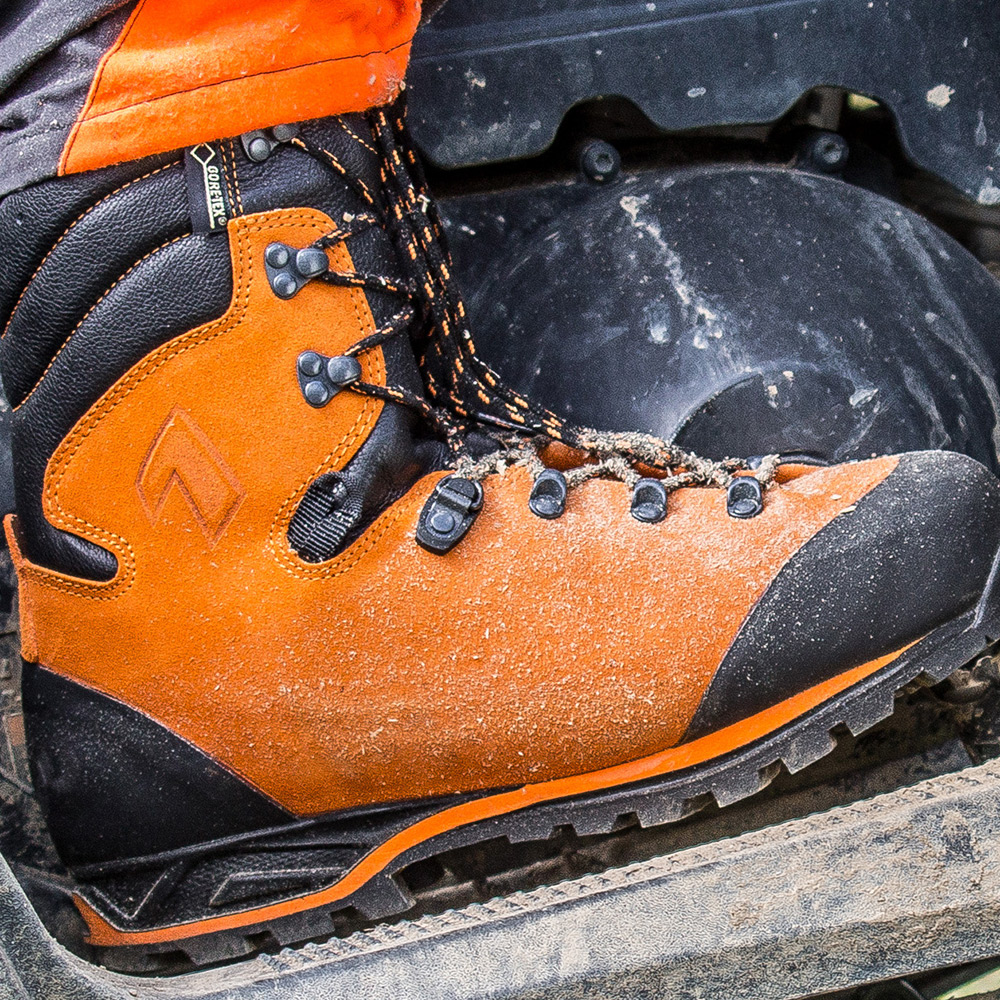 Torsion proof for more stability
The Protector Prime Orange offers a sturdy and stable midsole which prevents your feet from flexing side to side, giving you more stability with less of a chance of ankle injuries. You also won't feel every sharp rock or stone through the sole of the boot, which translates to more comfort on those particularly long hikes.
Optimal support thanks to 2 zone lacing
The Protector Prime Orange adapts perfectly to your foot. Independently adjust the upper and lower part of your boot just the way you like it for a comfort fit tailored just to you. Fix it tighter across the foot and looser on the leg or vice versa. Lacing extends further towards the toe, with no seaming, to allow you tighten the lacing across the foot a bit more, which is good for narrower feet or tree climbing.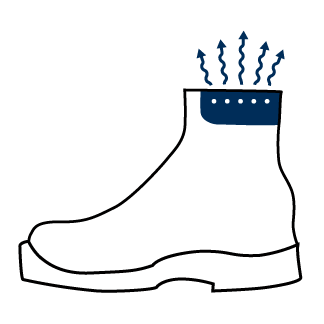 Breathable comfort with HAIX® Climate System
The Protector Prime Orange allows your feet to breathe by absorbing the moisture from your feet into special foams between the inner lining and the leather. With every step you take, moist air is released and fresh air comes in through the vent holes at the top of the boot. The Climate System essentially works likes an air conditioning system in your boot.
Climate system

Washable & Exchangeable Insole

Steel Toe

2 zone lacing

European Class 2 cut protection

Waterproof inner liner

Non-metallic puncture protection

Rubber toe and heel protection

EH rated to 18kv

Vibram sole for extra grip and slip resistance

Superior footholds

Upper material:
Nubuck leather
Boot height in inches:
9 inches
Certification:
ASTM F 2413, CAN/CSA-Z195
Product type:
Factory firsts
Conductivity:
Electrical hazard
Protector Prime Orange runs about a half size larger than your normal shoe size, so order 1/2 size down. The width runs true to size and comes in either a medium or wide width.
The Protector Prime Orange features hydrophobic suede leather which allows the boots breathe while keeping the leather water resistant, and a waterproof inner liner of GORE-TEX which will keep your feet dry and comfortable.
The Protector Prime Orange features a layer of Para-aramid cut resistant material in the front half of the boot, running vertically, to protect the top of the foot and front of the leg from contact with the chainsaw blade. Cut protection is configured to allow more reaction time if the boot comes in contact with a running chainsaw blade.
The only difference between the Protector Ultra Lime Green and Protector Ultra Signal Red is the color. We choose to use more visible colors on our Cut Protective boots to offer more visibility in the environment. The Protector Ultra boots are 8" in height while the Protector Prime is 9". The Protector Prime has a little less seaming than the Protector Ultra and the lacing on the Prime extends further towards the toe with no seaming at the base. This allows you to tighten the lacing a bit more on the lower section of the boot Protector Prime to make it a bit narrower. The Ultras both have easy rollers in the lower lacing for smoother lacing adjustment, a close fitting cuff to keep debris out of the boots, and additional reflective elements.
Yes you can buy replacement parts for the Protector Prime Orange such as insoles and laces. You can find these items on our website on the accessories page. Protector Prime Orange is not able to be retreaded, but can be refurbished to extend the life of your boots. If you are looking to refurbish your Protector Prime Orange, check out the HAIX Extended Wear program
here
.
The Protector Prime Orange has a steel toe cap which exceeds ASTM testing requirements. It also has a rubber edge that enhances the comfort of the transition zone between the toe cap and the boot.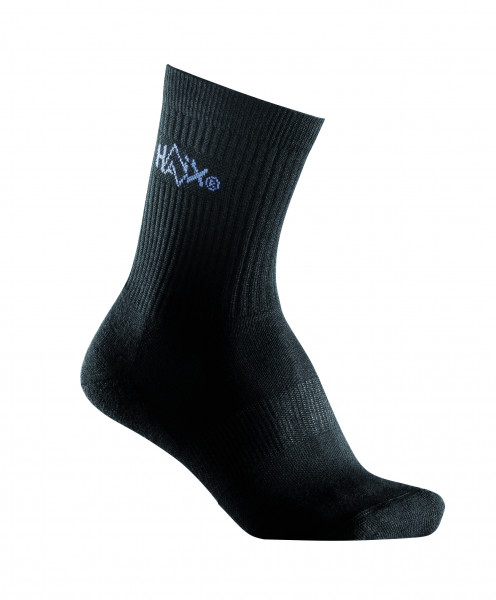 Functional Socks
$11.50
Insoles
$11.00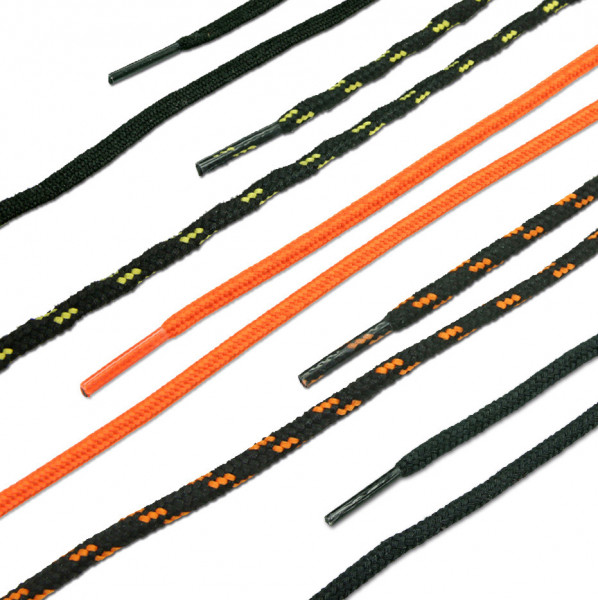 Laces
$6.00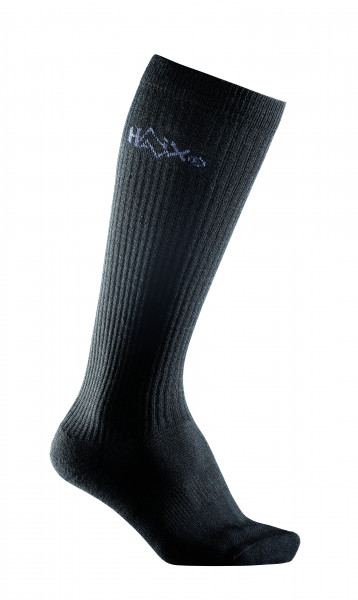 Knee Socks
$19.90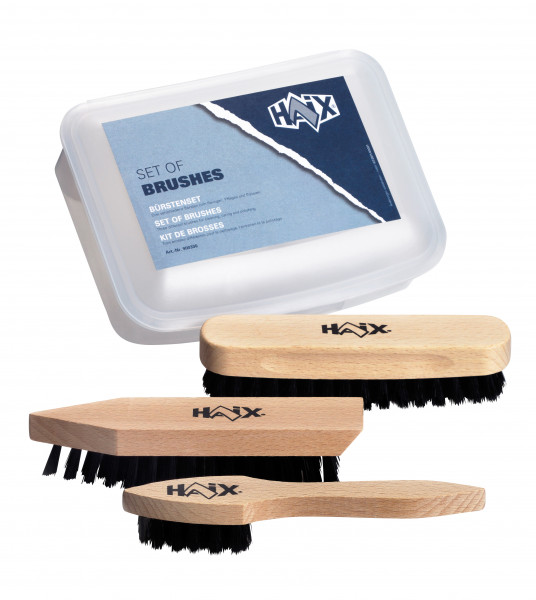 Set of Brushes
$16.00